Hello sweeties!!  Today the Design Teamies have a few more projects they are excited to share with you all made using some of the *new* stamp sets released this month in the Paper Sweeties Shoppe!  Enjoy peeking … we can't wait to hear what you think 🙂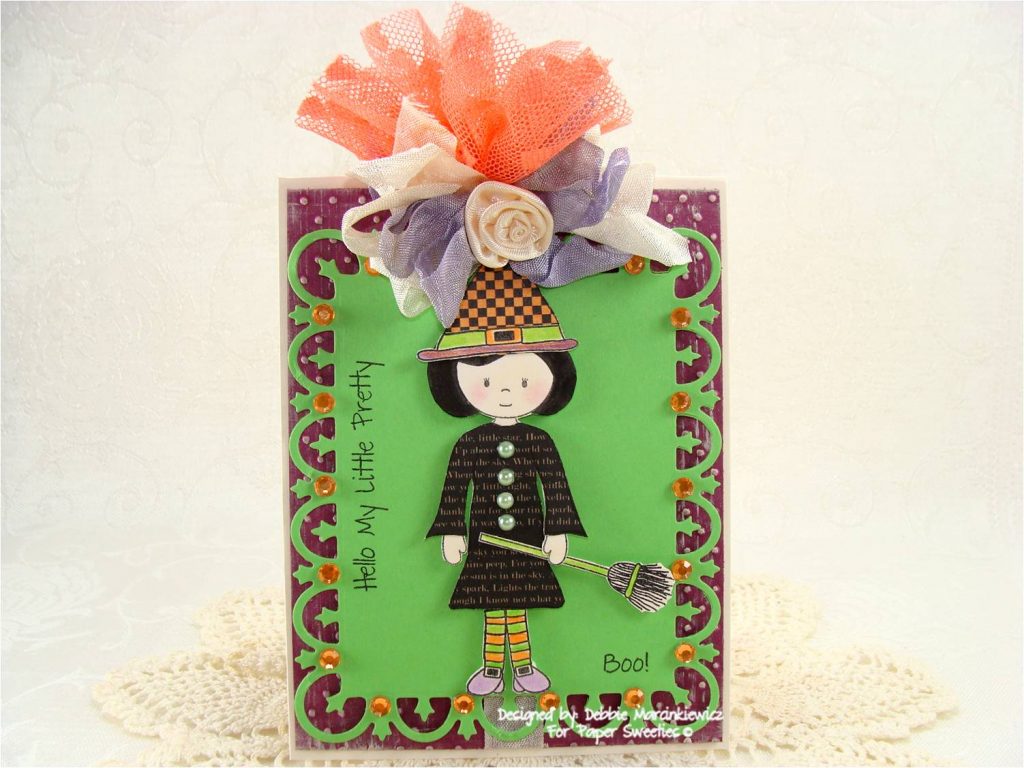 Designed by Debbie Marcinkiewicz using Sophie, Best Witches! and Too Cute To Spook stamp sets; Lilac Lace and Vintage Winter White Seam Binding!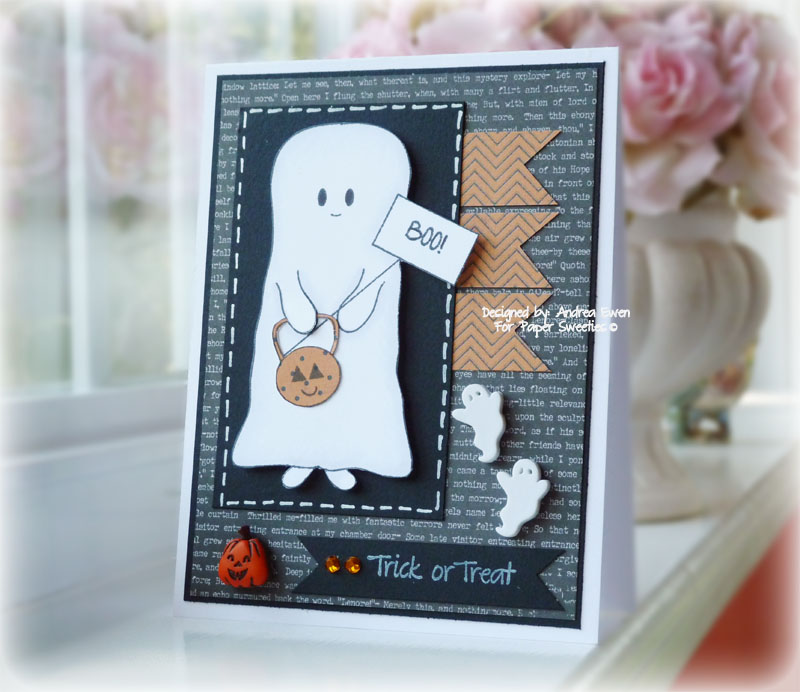 Designed by Andrea Ewen using Spooky Wishes stamp set!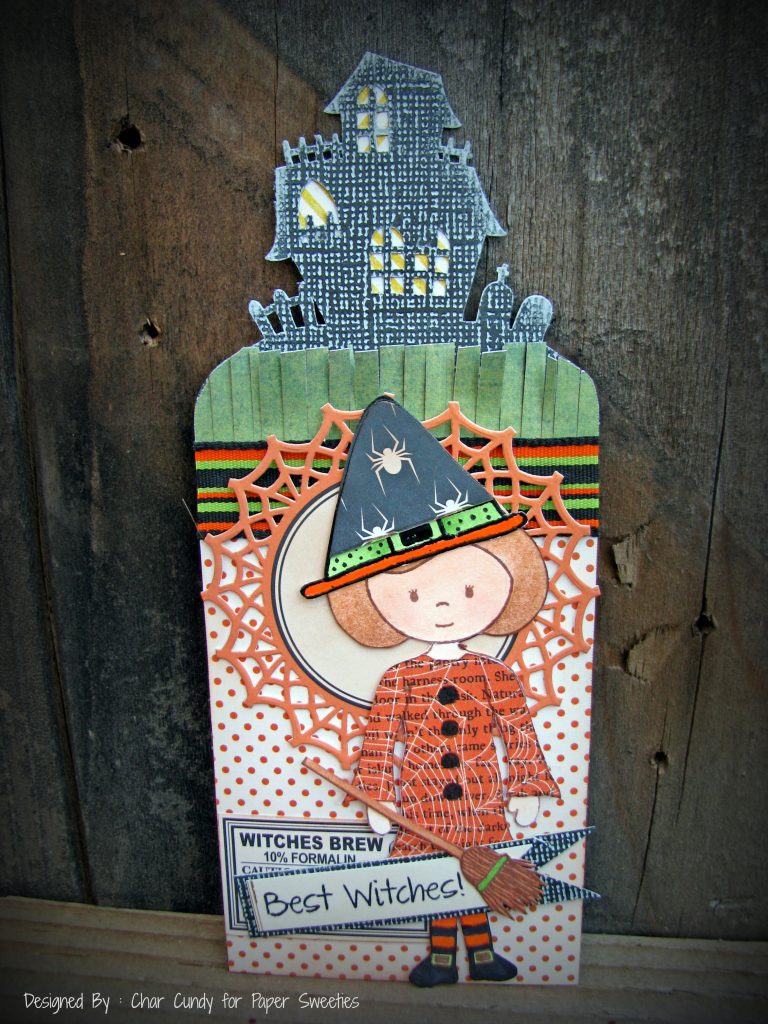 Designed by Char Cundy using Best Witches! stamp set!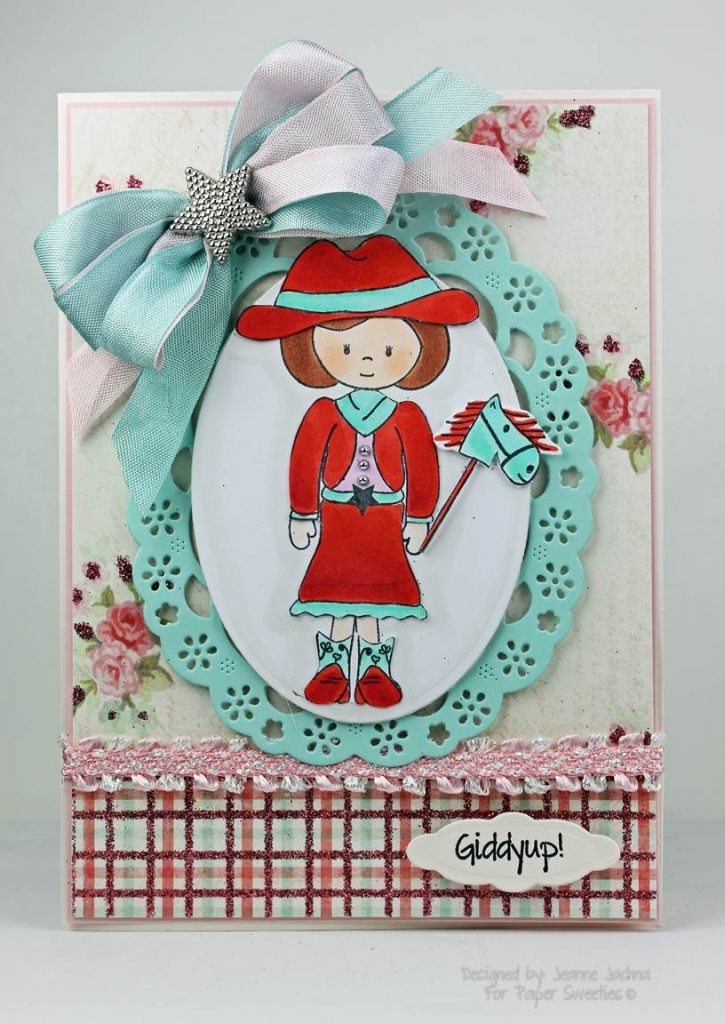 Designed by Jeanne Jachna using Sophie and Giddyup! stamp sets!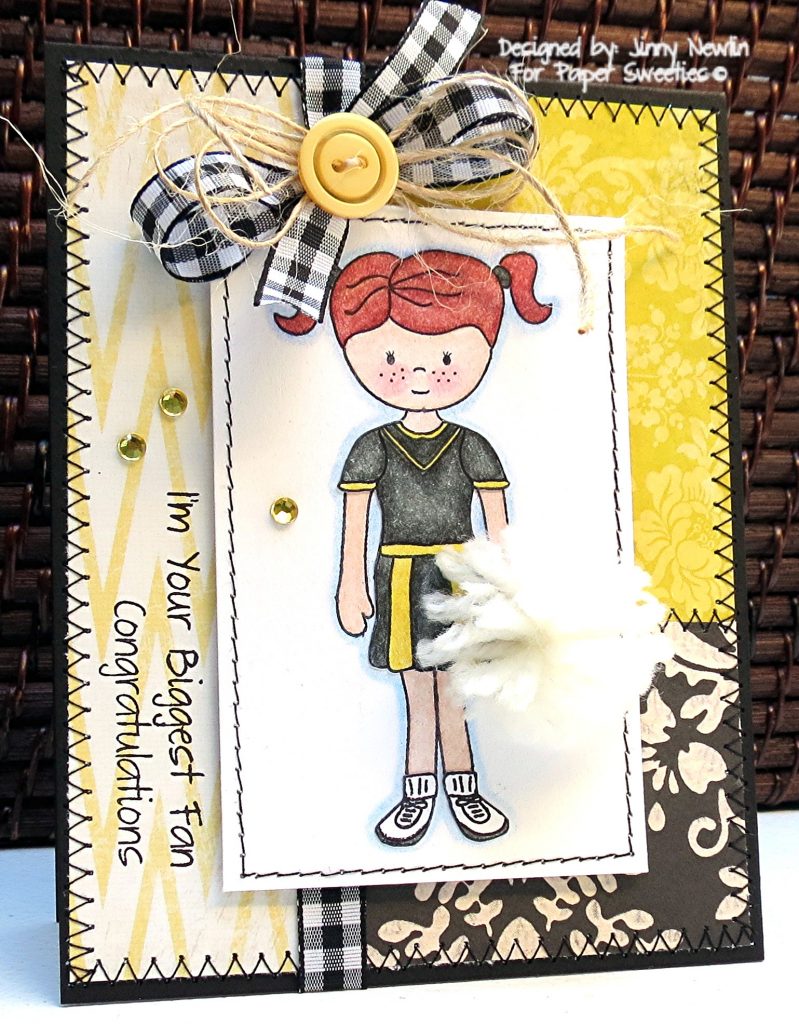 Designed by Jinny Newlin using Emma and Rah-Rah! stamp sets!
Designed by Pattie Goldman using Spooky Wishes stamp set!
Well, friends, we hope you enjoyed peeking at our little inspiration projects as much as we enjoyed creating them!!  We all feel like little girls again playing with our paper dolls and outfits!  The fun thing about the Paper Sweeties line is that even if you're not 'into' paper dolls, there is enough variety of additional sentiment and extra stamps to interest every paper crafter and scrapbooker!  The little ones LOVE to play with the dolls and outfits!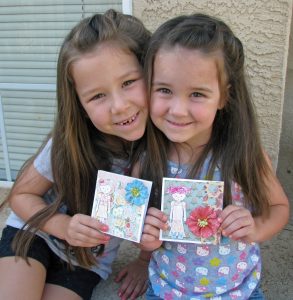 Char's granddaughters love making cards using their Paper Sweeties stamps!
Great gift ideas for the up-coming holidays — wonderful stocking stuffers!!  They ship through the mail great and appeal to girls of all ages!!!
Fabulous sets for making all sorts of fun and festive party favors for your next birthday party, shower, tea party or special event!!
Remember, FREE SHIPPING is being offered today as part of our September Release Party festivities … and, all orders placed this weekend will receive a complimentary sentiment stamp included with your order!
Thanks for stopping by to peek at the design team projects … we so appreciate your time and lovely comments!
Until next time, happy stamping!!