Hello sweeties … we're here sharing another precious card designed by the one and only, Melissa Phillips!  Melissa has such a knack for mixing patterned papers and embellishments in her creations to make the prettiest little eye candy treats!!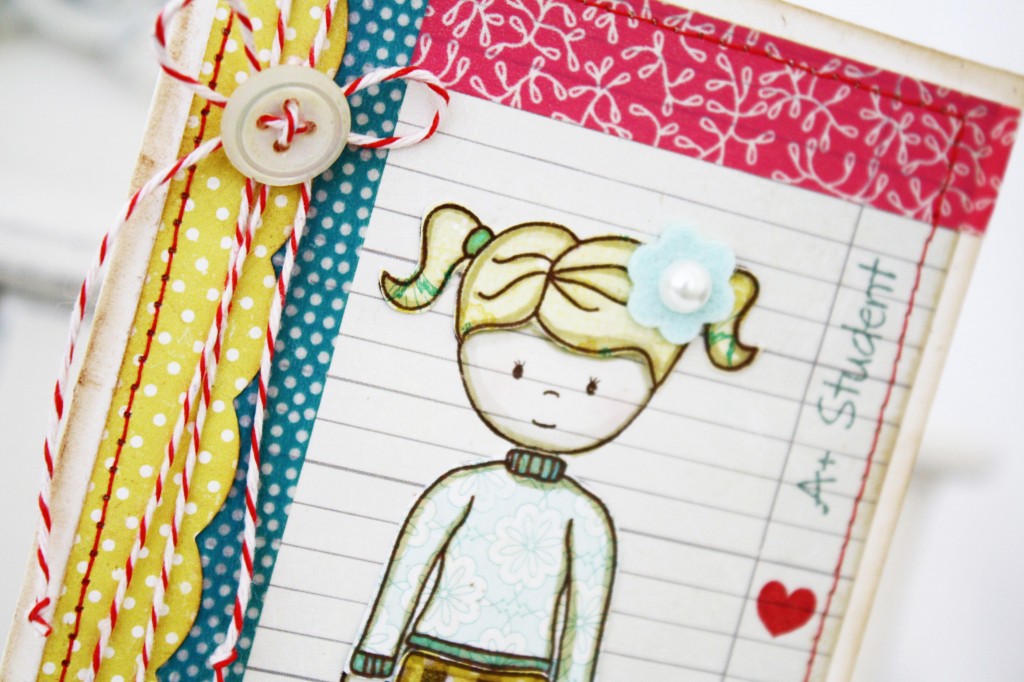 Here, Melissa used the Emma and So Proud of You stamp sets to create this adorable little card … perfect for any school-aged child or for your child to give to his/her teacher too!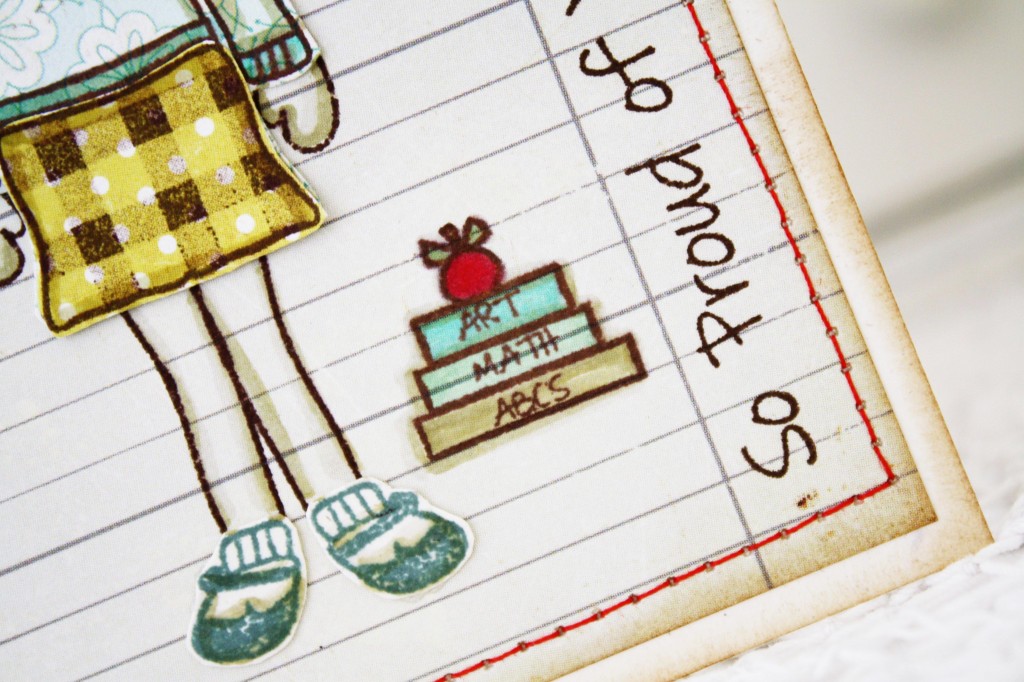 The So Proud of You stamp set comes with a sweet turtleneck sweater, a plaid skirt and black Mary Jane shoes … plus a cute stack of books with an apple for the teacher and six sweet sentiments to help you create the cutest cards and projects!!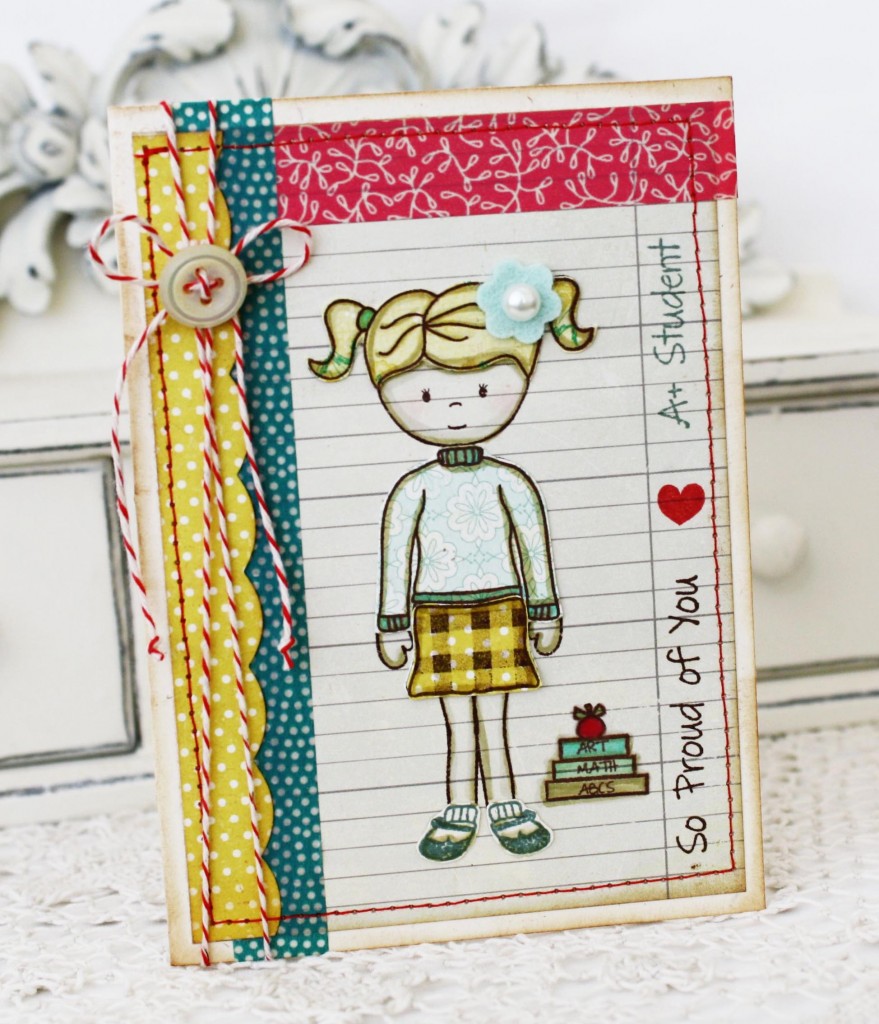 Thank you, Miss Melissa, for sharing your sweet creations with us here at Paper Sweeties!