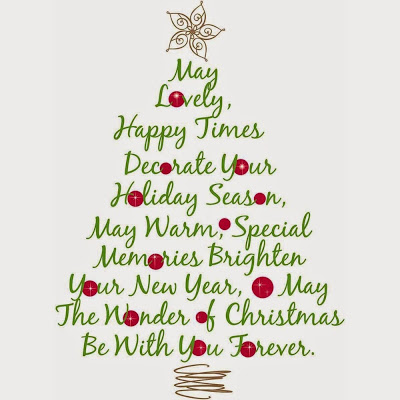 MERRY CHRISTMAS to all of our wonderful Paper Sweeties family – friends, customers & retailers!   I have something really sweet to share with you today … I hope it brings a smile to your face!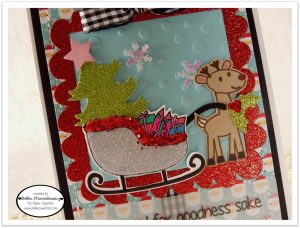 Even though there are quite a few Paper Sweeties holiday sets that are among my 'favorites', the Jingle all the way set has stolen my heart and is #1 on my list for all-time favorite holiday sets!!!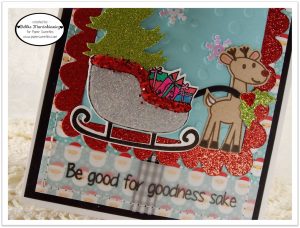 The sled, the presents, the reindeer with holly … and not to mention with sweet, sweet sentiments … be still my Christmas-lovin' heart!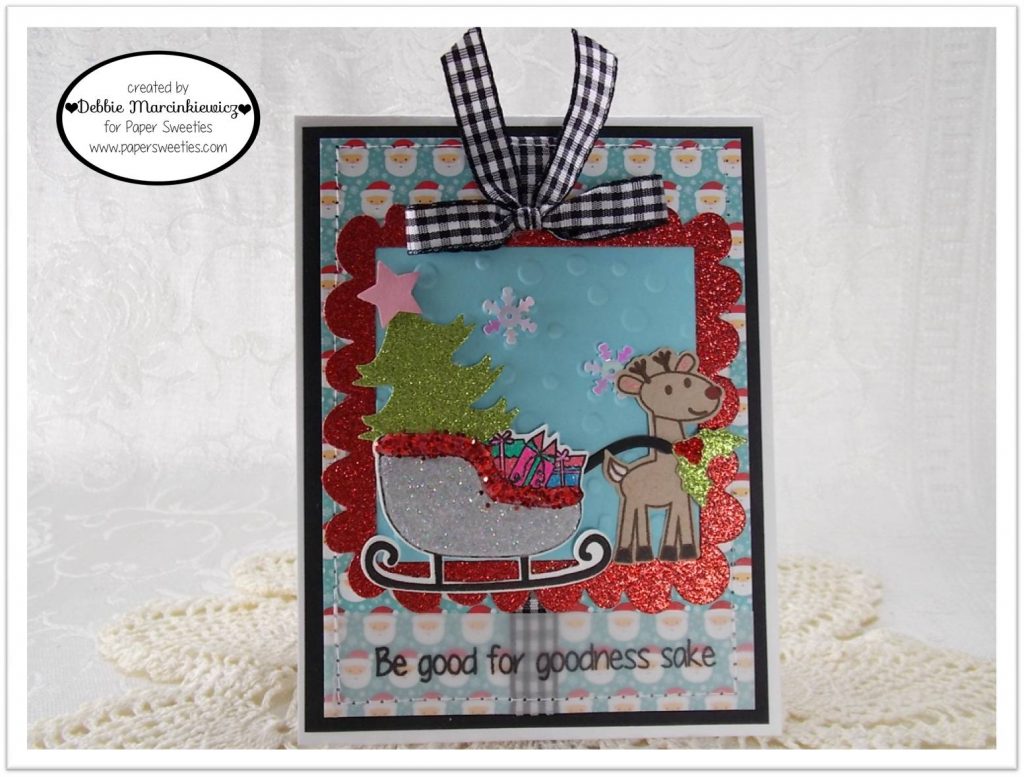 I added some extra sparkle and shine to bling up this already adorable card — I think I may have to frame it and keep it forever!  Recreate this little cutie pie using these goodies from the Paper Sweeties boutique:
Today is the final day of the 25 Days of Christmas with Paper Sweeties Designer Blog Hop!  I hope you enjoyed visiting with us each day this month.  If you missed any of the days, here is the entire month-long hop link list so you can go back and revisit all of the amazing holiday inspiration the girls and I shared during the month of December:
December 1st: *December Challenge Posts*
December 2nd: Nancy Salkeld
December 3rd: Visions of Sugarplums Holiday Hop
December 4th: Karen Letchworth
December 5th: Lori Turner
December 6th: Maria Patrick
December 7th: Larissa Heskett
December 8th: Winter Coffee Lovers' Blog Hop
December 9th: Michelle Bala
December 10th: Kathy Schweinfurth
December 11th: Mackie Robertson
December 12th: Lori Turner
December 13th: *December Planner Posts*
December 14th: Maria Patrick
December 15th: Michele Henderson
December 16th: Nancy Salkeld
December 17th: Karen Letchworth
December 18th: Jinny Newlin
December 19th: Lilian Forsyth
December 20th: Debbie Marcinkiewicz
December 21st: Kathy Schweinfurth
December 22nd: Lisa Bzibziak
December 23rd:  Karen Letchworth
December 24th:  Lisa Bzibziak
December 25th:  Debbie Marcinkiewicz  <— you are here!
**********
Don't forget that our December challenge is going on until noon EST on the 31st.  This month's winner will receive a gift certificate for $100 to shop in the Paper Sweeties boutique!  Sadly, this will be our FINAL challenge — in 2018 we will be discontinuing the monthly challenges, but rest assured that we will still be posting and sharing tons of amazing inspiration to help spark your crafty creativity!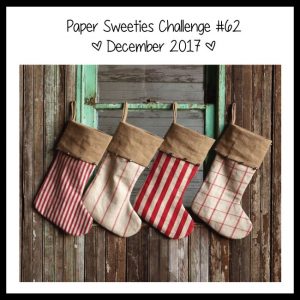 Merry Christmas to all, and to all a good night!  Hugs – xoxo