Hello crafty friends!  I'm popping in to share a little something sweet that I recently created for the Cupcake Inspiration 300th challenge festivities this week!  Today we are to be inspired by this delicious board … I created using the colors, confection & party theme, baker's twine, as well as the aqua and white striped paper straws … I LOVE everything about this yummy picture!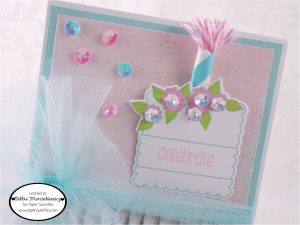 I used lots of pastel pink, aqua, green and white on my card and continued these colors with the embellishments as well!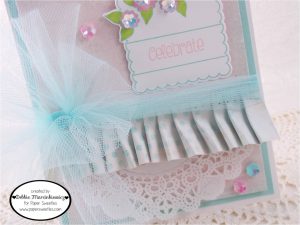 Stamp supply list:  Party Time, Beautiful
Die supply list:  Party Time Sweet Cuts
Embellishment supply list:  Robin Egg Sequins, Cotton Candy Sequins, Marshmallow Sequins, Cotton Candy Baker's Twine, Robin Egg Paper Straw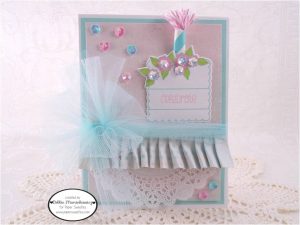 This is one of the cards that I will be teaching at a class offered at The Enchanted Cottage on March 13th … if you're close to Lewisville, NC, contact the store to reserve your spot!  Paper Sweeties will be hosting a Trunk Show the 13th & 14th … hope to see YOU there!

 Be sure to visit the Cupcakes Inspirations blog to check out all the amazing work from tons of talented designers participating in the hop festivities this week!
Inspired by these challenges:  Paper Sweeties #29 – waiting for spring; Paper Issues – enamored with;   Fusion – bow ties & other things/colors; 7 Kids College Fund #120 – ATG; Simon Says Stamp – ATG; Tuesday Throwdown #234 – circles (sequins);  Cupcake Inspirations #300 – color; PIO #58 – adhesive backed embellishments; 613 Avenue Create #113 – ATG; Uniko Studio #18 – birthday