I would like to extend a HUGH THANK YOU to all those that took the time to submit their beautiful work for the recent DESIGN TEAM CALL we hosted here at Paper Sweeties!  We received loads of applications from the most amazing and talented designers … it was next to impossible to choose 'just a couple' fresh new faces to join the team.  I wish I could have added them all, but maybe we can be treated to some of their work in the future!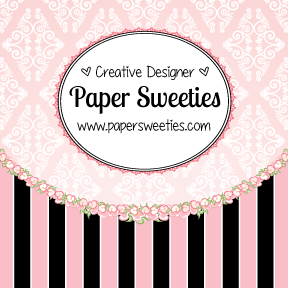 So, onto the exciting news!  Drum roll please … join me in extending a very warm welcome to these FAB-U-LOUS ladies — please leave them a little love and visit their blogs to check out their design styles:
I was TICKLED to have met Cheryl IN PERSON two weeks ago when I attended the Heirloom Stamp Show in Lawrenceville, GA!  It's always such a treat for me to meet my stampy friends in real life!  I have been a fan of Chery's beautiful work for quite a while — she plays along with the challenges at The Shabby Tea Room quite often!
Kathy Schweinfurth – Stamps at Play
I was so inspired by the absolutely ADORABLE projects Kathy submitted with her application.  I know we are all in for a big treat and will be wowed by Kathy's designs created using the Paper Sweeties goodies!  Can't wait!
Emily Frasier – Pieces by Emily
Emily's clean and simple yet bright and colorful design style melted my heart!  The SIX projects she submitted with her application were beyond amazing and I cannot wait to see what magic she will work using the Paper Sweeties product line!
Thanks again to EVERYONE who participated in our call — we appreciate you all so very much!  I hope everyone continues to stay in touch with Paper Sweeties by playing along with our monthly challenges!
*NEW*NEW*NEW*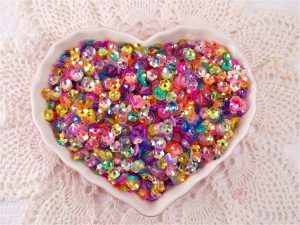 Until next time, happy stamping!