Hello crafty friends!  This month we are taking a little vacation from our regular monthly schedule.  We will not have a new product release this month — instead we are giving our talented design team some much deserved time off to enjoy summer and vacation time with their family and friends!  Some of us will be sharing NEW projects created with previously released products, some of us will be sharing oldie but goodie FAVORITES with a blast from the past post each day and some of us will be sharing BOTH!  Without further ado, let's get this party started!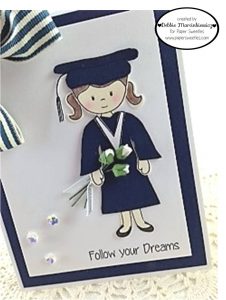 I recently had to make a couple of graduation cards for a very good friend who had her son and daughter both graduating from college!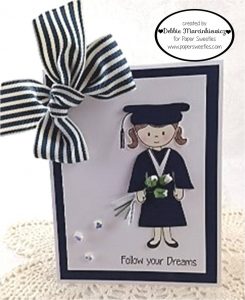 My friend's daughter graduated undergrad from Brevard College, so I dressed Emma in her cap and gown and gave her a pretty bouquet of flowers to carry too!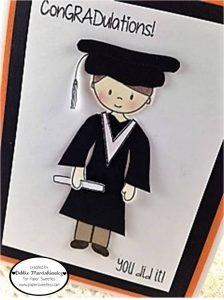 My friend's son graduated Pharmacy School from Campbell University, so I dressed Jake in his cap and gown and he is carrying his brand new diploma!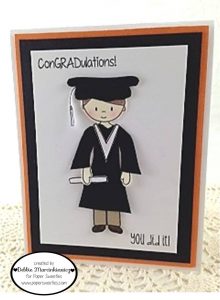 One of my favorite things to do in paper crafting is dress the Paper Sweeties kiddos in their adorable and fun outfits!  They are really fun to color or stamp on patterned paper, embellish and decorate!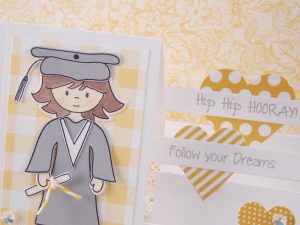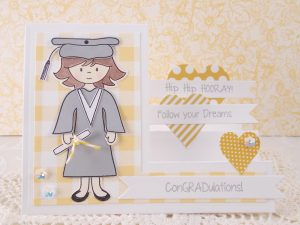 I made this graduation theme card last year when one of my niece's graduated from high school!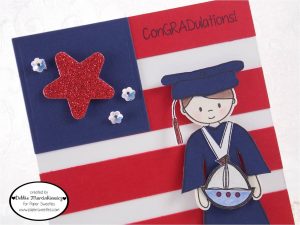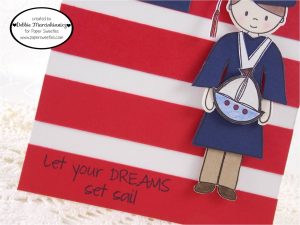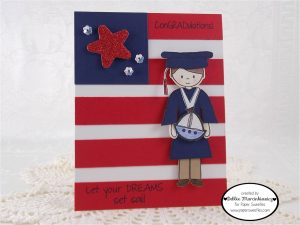 I made this cutie pie past year when my son graduated from grad school earning his Master's in Bio-Medical Engineering!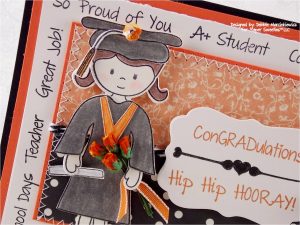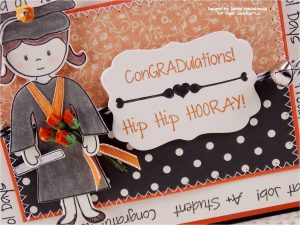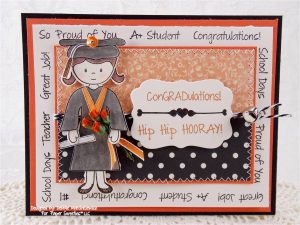 I made this little cutie for one of my son's friends when she graduated with her teaching degree!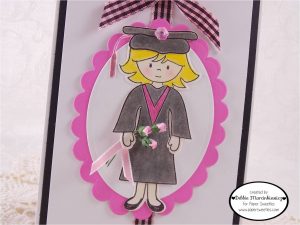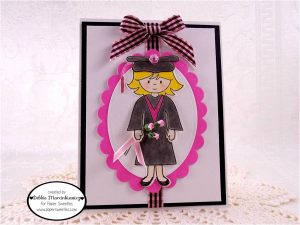 I made this sweetie pie when a co-worker graduated from college!
Switching gears … this card was SO MUCH FUN to create for my friend's son when he got married last summer!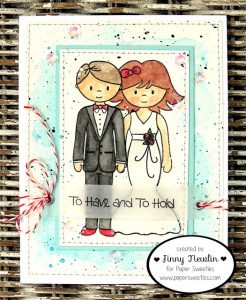 And, check out Alumni Designer Jinny Newlin's gorgeous wedding theme card!
Hop along with our talented Design Team to be inspired by their amazing creativity:
Debbie Marcinkiewicz – Paper Sweeties <– you are here!
Subscribe to our newsletter to stay up-to-date with everything new and exciting at Paper Sweeties  –> sign up on blog sidebar!
Join our Facebook Inspiration Group – Share your Paper Sweeties projects with us!
Follow us on Pinterest for loads of inspiration and ideas!  Contact us to pin YOUR Paper Sweeties projects to our Customer Gallery Board!
Be inspired by videos and tutorials on our Paper Sweeties You Tube Channel!
We cannot wait to see how YOU will be inspired by this month's challenge!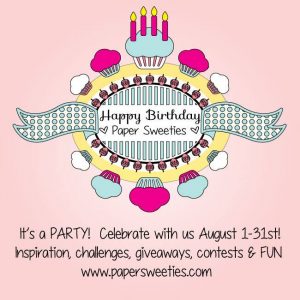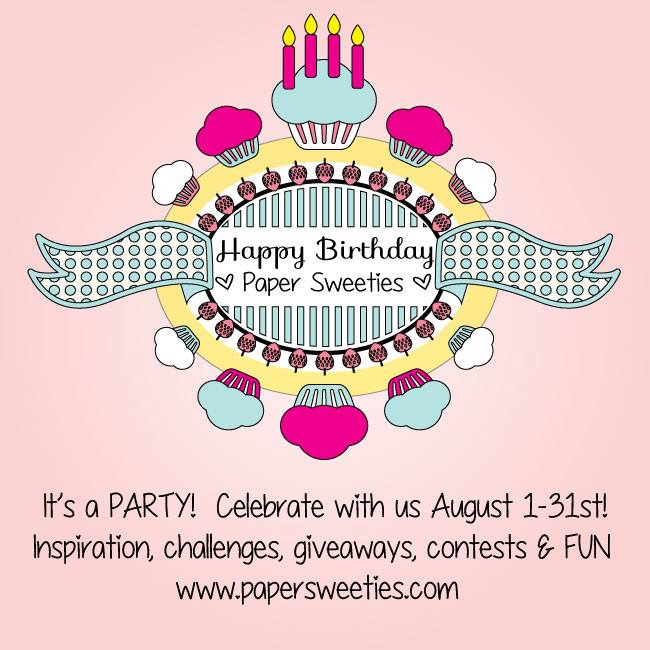 Mark your calendars for August 1st and join us all month long for the FUN and FESTIVITIES!!!
I'll be back again tomorrow with some more project shares for our JULY BLAST FROM THE PAST PARTY … see you then!
Sharing with these challenges:  Mojo Monday #456 – sketch; Pile it On #112 – favorite colors; Retro Sketches #222 – sketch; 613 Avenue Create #184 – ATG; Cut it Up #100 – ATG;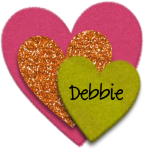 Save
Save
Save
Save
Save
Save
Save
Save
Save