Hello sweeties!! I'm so happy you stopped by the blog today!
The votes are in and I'm thrilled to announce the winner of the Paper Sweeties April Inspiration #18 Challenge: Mynnette Kitchen!  Mynnette created not one, but TWO adorable projects to share with us in April, and they BOTH stole our hearts!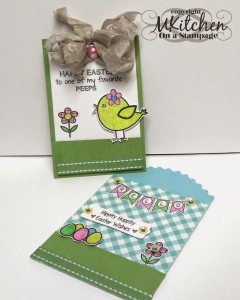 Mynnette created this absolutely darling set using the Wagon Add-on: bloom & grow and Hippity Hoppity Easter Wishes stamp sets along with the Hippity Hoppity Sweet Cuts die set and Cupcake Seam Binding!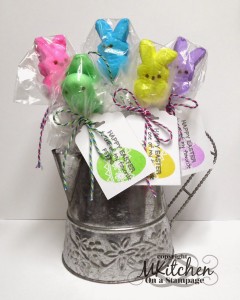 Now, we have Paper Sweeties May Inspiration #19 to share with you all!!  Paper Sweeties hosts monthly challenges right here on the blog! Each month on the 1st we will have a brand new inspiration for you to play along with. You can enter as many times as you wish throughout the month — the more times you enter, the more chances you'll have to win!
It's as easy as 1-2-3 to create, share and win:
1. CREATE a NEW project based on the current inspiration graphic using any of your favorite crafty supplies — receive an EXTRA VOTE if you use something from Paper Sweeties such as a stamp, die, embellishment or complimentary digital image!  Use this month's graphic as a starting point for your project — be inspired by one or more of the colors, shapes, theme — anything goes … most important — HAVE FUN and let our photo inspiration spark your creativity!
2. POST a DIRECT LINK to your project in our link gallery below — please link to your project post (not your entire blog) so we can easily find your creation. You do not need to have a blog to enter — you can use any of our online galleries to upload your project:  Flickr, Pinterest, Facebook or Splitcoast Stampers (keyword papersweeties)!
3. LINK back to this blog post so your readers can easily find us!
Our challenge will run for the entire month. You can play along as many times as you wish and combine with as many other challenges as you want — the more times you play, the more chances you have to win! The challenges will end at 12 pm EST on the last day of each month. The new challenge and winner will be revealed on the 1st of each month!
Paper Sweeties May Inspiration #19 – 'Cupcakes & Sprinkles':
We have this yummy photo and gorgeous color palette to be inspired by this month … and here is what I created: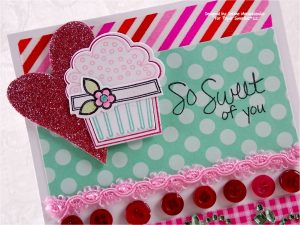 I began with a base of cardstock, washi tape and patterned paper onto which I layered a selection of pretties!  I adhered a pink glittered chipboard heart and then on top of that layered a sweet cupcake stamped using the Sending Sweet Thoughts stamps set and die cut using the Sending Sweet Thoughts Sweet Cuts set!  I stamped the sentiment using the So Sweet of You stamp set!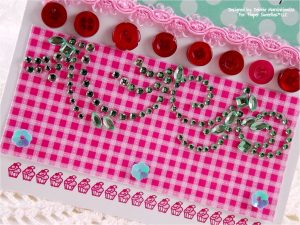 I added some pretty pink trim, a row of fun red buttons, an aqua flourish … then added a couple of yummy Robin Egg Sequins and a stamped row of teeny tiny cupcakes using the Sending Sweet Thoughts stamp set.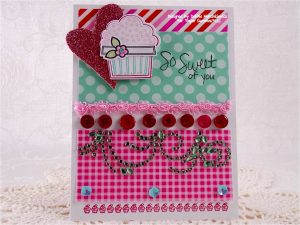 Please be sure to continue to hop along and be inspired by the rest of the Sweeties teamies' projects today:
Debbie Marcinkiewicz – Paper Sweeties <– you are here!
May Guest Designer:  Mynnette Kitchen
Subscribe to our newsletter to stay up-to-date with everything new and exciting at Paper Sweeties!
I cannot wait to see how you will be inspired by this month's challenge!  GOOD LUCK to all those that enter!
Inspired by these challenges:  7 Kids College Fund – anything; Word Art Wednesday #130 – anything;  CASE Study #189 – hearts; Fusion – colors/layers; Really Reasonable Ribbons #94 – bright summer colors/ribbon-trim; Catered Crop – button up; Colour Me #18 – anything goes with up to 5 colors; Simon Says – anything goes