Hi crafty friends!  I'm popping in on the Paper Sweeties blog today to share a couple pics of my creative space with ya'll!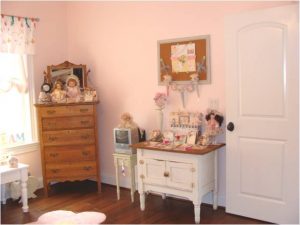 I was contacted by WeWork to write a blog post about my creative space and share a few photos!  My craft room is my FAVORITE room in my home — and it's 'so me'!  If you're interested in finding out more about WeWork, check out their many locations to see if there is a space near you!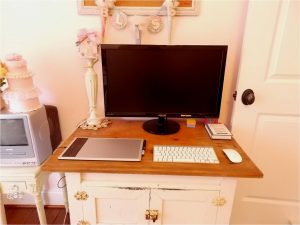 This is my work station where I design and illustrate all of my Paper Sweeties images before they are produced as acrylic stamps!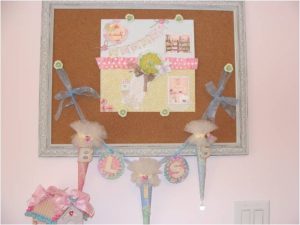 The paint color on the walls is Behr Paris White from Home Depot.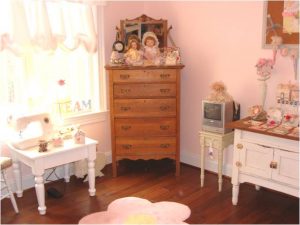 I live in a Victorian style home and I love anything old, antique and shabby!  I have a lot of this type of furniture in my craft room to house all of my supplies and tools!  An antique oak dresser holds lots of supplies!  This was first used in 1990 as a dresser in my first son's nursery!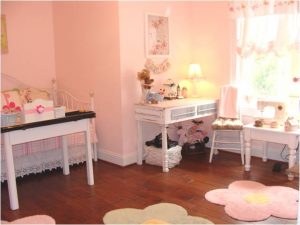 I purchased a table constructed from shutters for my room — it works as a perfect station to house my hot glue gun … an essential tool for all of my crafty projects!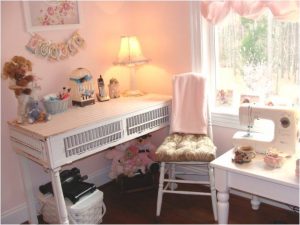 I store all my dies and cutting machine below this desk in an old picnic basket that I spray painted white!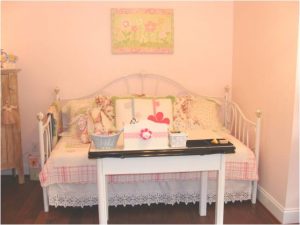 My craft space doubles as a guest bedroom when we have company, so I have a pretty white iron day bed that I use to sit on when creating.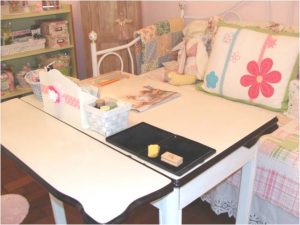 My craft table is an antique 1940's enamel top kitchen table with pull out sides!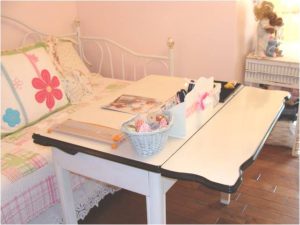 When I have friends over to craft together, I pull out the sides … when it's just me, I leave the sides retracted so the table top is smaller.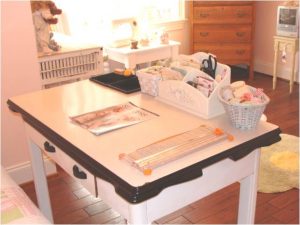 I white-washed an old pine pie safe — it holds lots of bits and bobs of supplies and tools!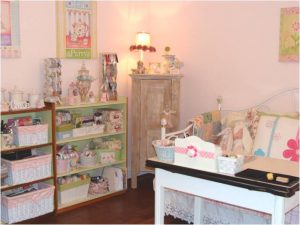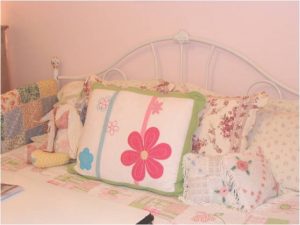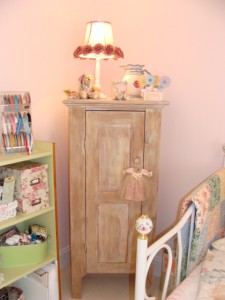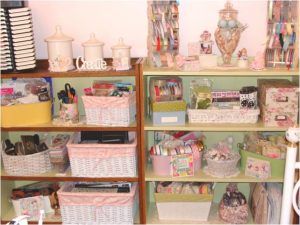 These shelves are old and handmade by my grandfather!  They held toys in my sons' playroom for years, but now they are painted Apple Green and hold all my treasured crafty supplies!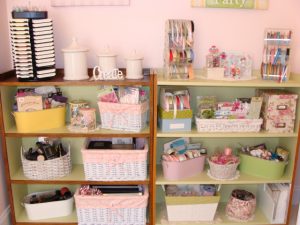 White wicker baskets and enamel pails & buckets hold bits and bobs of embellishments!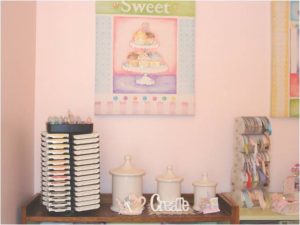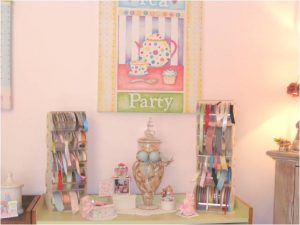 A storage closet holds stamps, paper, embossing folders, etc.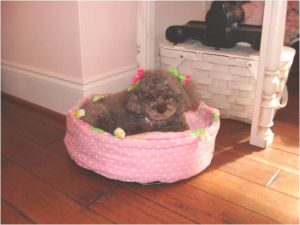 And last, but certainly not least … my favorite little crafting buddy has her place of honor in my craft space!  This my my precious little toy poodle, Hershey!  She is never far from mama!
And, hop on over to the Paper Sweeties You Tube channel to check out my creative way to store all of my Paper Sweeties stamps and dies!
And for another chance to win, be sure to participate in this month's Paper Sweeties inspiration challenge – 'Holiday Joy'!
Thanks for stopping by today for a little peek of my crafty space!  Now it's YOUR turn … share a photo of your craft table/work space/creative room — I LOVE to get creative ideas on how others store and organize their rooms!  I'll keep the inLinkz gallery open until November 30th.  On December 1st I'll pick the most creative room and/or storage idea/solution and the winner will receive a $10 gift certificate to spend in the Paper Sweeties boutique!
Ready, set … show us YOUR space!