Hello friends!  It's time for a new challenge at The Card Concept!  I was inspired by the colors in this week's inspiration board to create this cute Halloween card …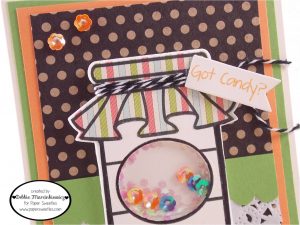 … and I cut the oval in the center out to create a fun SHAKER CARD too!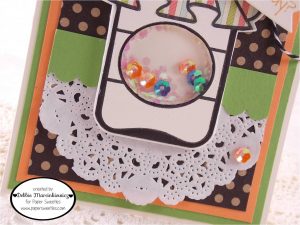 Polka dots, stripes, a doilie, baker's twine and sequins … oh my!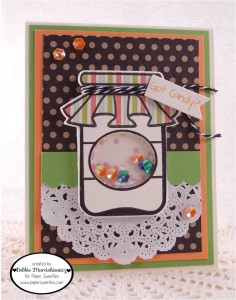 I used fun foam in the middle of the card to create the shelf for the shaker portion!  I used these goodies from the Paper Sweeties boutique:



Hope you'll have time to share a little something fun for this week's challenge at The Card Concept!  Thanks for stopping by!