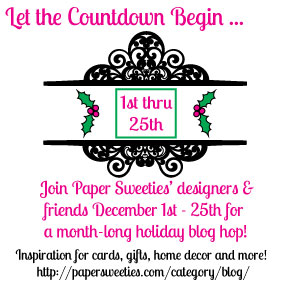 Hello crafty friends!  Today is my day to share a project with you all to help spark your holiday creativity!
I love the untraditional colors used for this holiday/winter card – so bright, cheery and FUN!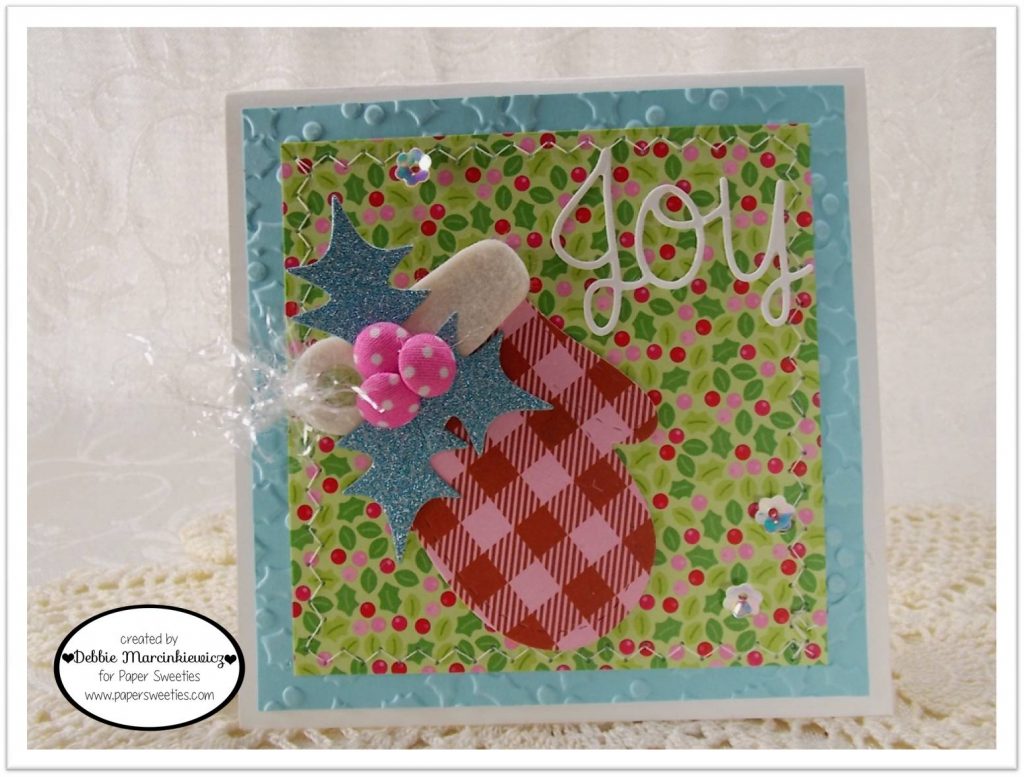 To recreate this adorable card, use these products from the Paper Sweeties boutique:
We are sharing inspiration projects ALL MONTH LONG at Paper Sweeties!  Be sure to visit our talented designers throughout the month to let them help spark YOUR creativity this holiday season:
December 1st: *December Challenge Posts*  $100 PRIZE TO DECEMBER WINNER!
December 2nd: Nancy Salkeld
December 3rd: Visions of Sugarplums Holiday Hop
December 4th: Karen Letchworth
December 5th: Lori Turner
December 6th: Maria Patrick
December 7th: Larissa Heskett
December 8th: Winter Coffee Lovers' Blog Hop
December 9th: Michelle Bala
December 10th: Kathy Schweinfurth
December 11th: Mackie Robertson
December 12th: Lori Turner
December 13th: *December Planner Posts*
December 14th: Maria Patrick
December 15th: Michele Henderson
December 16th: Nancy Salkeld
December 17th: Karen Letchworth
December 18th: Jinny Newlin
December 19th: Lilian Forsyth
December 20th: Debbie Marcinkiewicz  <– you are here today!
December 21st: Kathy Schweinfurth
December 22nd: Lisa Bzibziak
December 23rd:  Karen Letchworth
December 24th:  Lisa Bzibziak
December 25th:  Debbie Marcinkiewicz

**********
I'll be here on the blog again to share another little something SPECIAL on December 25th, but until then, please be sure to visit Kathy, Lisa, Karen and Lisa's blogs (links above) over the next 4 days to keep the inspiration going!
Happy holidays!  Hugs – xoxox