Hello crafty friends!  Welcome to this week's edition of The Ribbon Reel challenge #62 – 'Pretty in Pink'!  My favorite kind of challenge since I'm totally a 'pink' girl … I even live in a pink Victorian painted lady!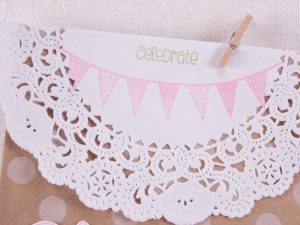 I love, love … LOVE this inspiration photo this week — I even used it as a starting point when I designed my vendor booth for this years CKC-Charlotte Scrapbooking event!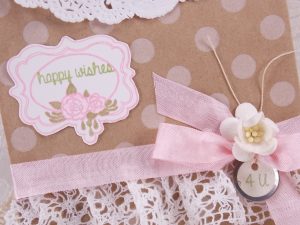 Here are the amazing goodies I used on my project from The Ribbon Reel Shop: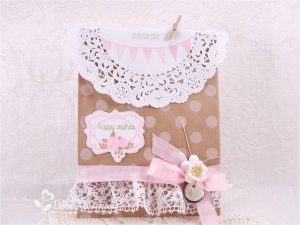 And these stamp sets from Paper Sweeties: Happy Wishes, Beautiful and Celebrate!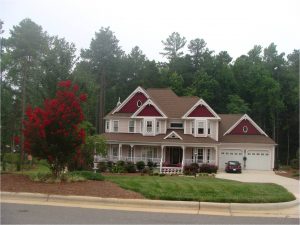 My 'Pretty in Pink' home!
Please hop on over to The Ribbon Reel Challenge Blog to check out the amazing projects created this week by the teamies and then I hope you'll have time to play along with our 'Pretty in Pink' challenge for a chance to win some goodness from The Ribbon Reel Shop!
I was inspired by Really Reasonable Ribbons #80 – shabby chic with ribbon