Hello crafty friends!  I'm popping in today to share a little something shabby I recently created for the new challenge at The Card Concept #23 – 'Kraft-y Christmas'!  CLICK on photos for LARGER views!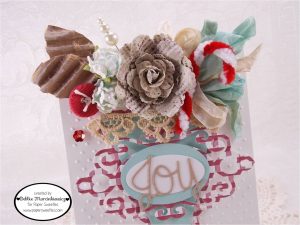 I L-O-V-E using kraft items when I design and I'm smitten with the homespun feeling this card evokes.  What do you think??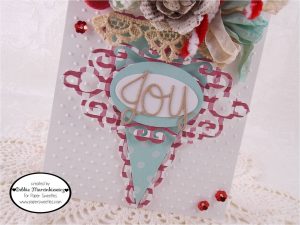 Paper Sweeties supply list:  Joy Sweet Cuts, Strawberry Sequins, Red & White Chenille Candy Cane, Robin Egg Seam Binding, Oatmeal Seam Binding.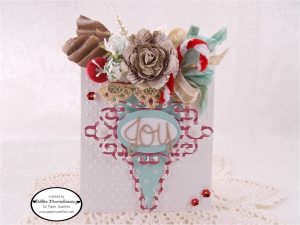 Inspired by these challenges:  Paper Sweeties #25 – Holiday Joy;
Really Reasonable Ribbons #106 – winter holiday with ribbon; Tuesday Throwdown #221 – swirls & pearls; House of Cards – November sketch (flipped vertical); Pile it On #45 – special occasion; 613 Avenue Create #97 – anything; Festive Friday #44 – photo inspiration; 7 Kids College Fund #112 – anything