Welcome to my blog today, crafty friends!  I'm excited to share a little something I created for this week's challenge at The Shabby Tea Room #225 – 'Sketch This'!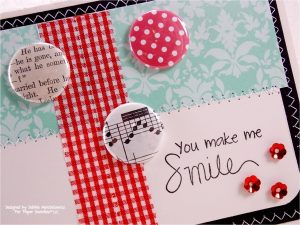 Our sponsor in the Tea Room this week is Bossy Joscie and I got to design my card using these awesome goodies from my GI12 friend, Joscie's fun shop:  Vintage Sheet Music Flair, Vintage French Book Flair, Polka Dot Flair and these goodies from Paper Sweeties: So Sweet of You, Strawberry Sequins,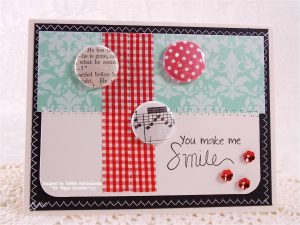 I hope you'll have time to play along with the Tea Room challenge this week for a chance to win an awesome prize package from Bossy Joscie!
Thank you so much for stopping by today!  Hugs – xoxo