Hello crafty friends — welcome to day #2 of the March 2021 Featured Product Inspiration here at Paper Sweeties!  I hope you were inspired on the 1st by the projects the Planner Design Teamies and I shared using our fun planner stamps!  If you missed the festivities, click –> HERE <– to check out all the creativity!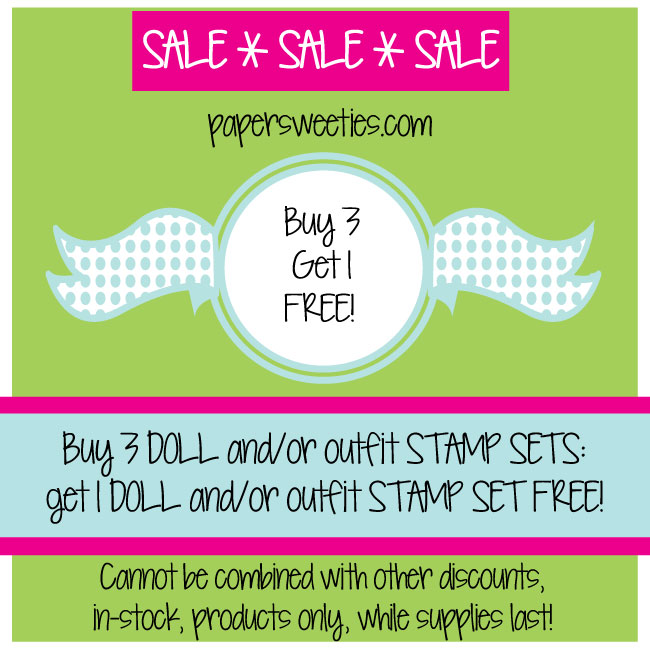 *****NEWS FLASH*****
We're hosting a BUY 3 GET 1 FREE FLASH SALE all month long in March featuring our adorable Paper Sweeties dolls and their fun outfit/accessories sets!  Buy any combination of 3 doll stamp sets and/or doll outfit stamp sets and receive 1 doll stamp set and/or doll outfit stamp set for FREE!  Just leave us a comment on your order form at check out to redeem your FREE SET!
**********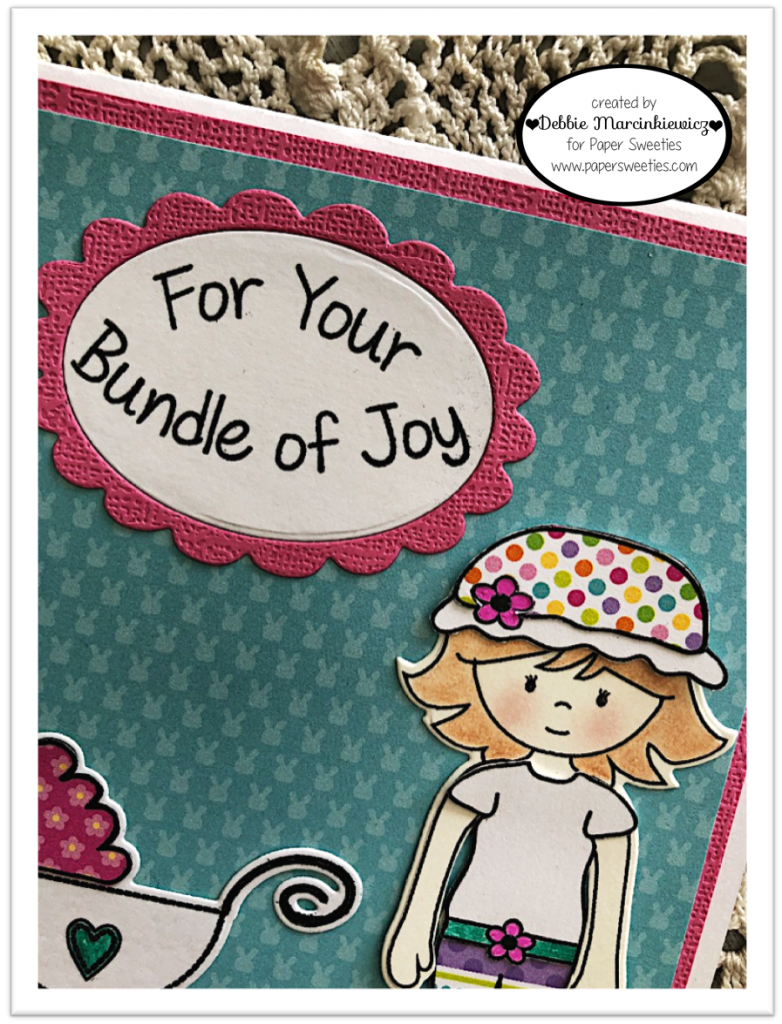 For today's inspiration project, I am sharing a cutie patootie card I created using a couple of previously released stamp sets from Paper Sweeties along with some *new* Doodlebug Shape Sprinkles —  (Click on the photo for a larger view!)
I color all of my doll and doll outfit stamped images with watercolor pencils and then blend with Gamsol.  I'm working on a process video showing how I created this project, so stay tuned!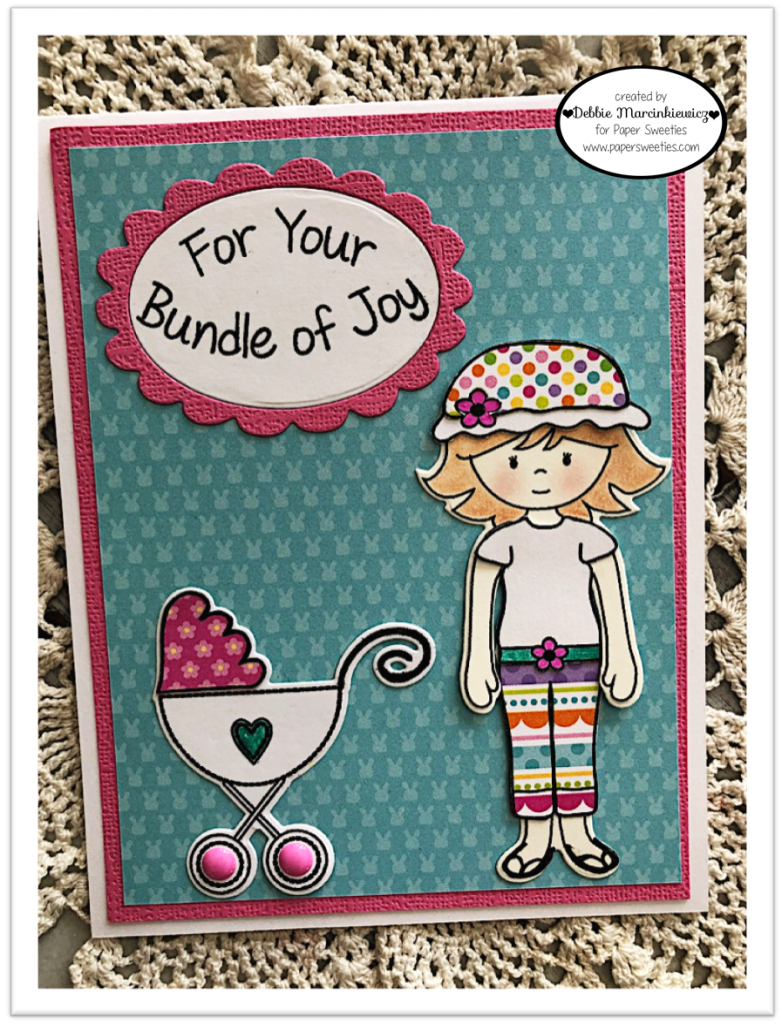 We are expecting TWO new babies in our family in April … the first babies since my kiddos were born 30 years ago!  My nephew & niece are expecting their first child AND my son & daughter-in-law are expecting their FIRST child!  I'm going to be a first-time Mimi – SO EXCITED for this precious bundle of joy to make his or her debut!!!
Recreate using these products from the Paper Sweeties shop:
**********
 Please continue to hop along and visit our talented Design Team Contributors' blogs to be inspired by their AMAZING projects:
Debbie Marcinkiewicz – Paper Sweeties <- you are here!
For MORE inspiration, ideas and ways to win some goodies, please feel free to subscribe to our newsletter,  visit our social media galleries and share us with your crafty friends:
Subscribe to our newsletter -> sign up on sidebar!
Are you SOCIAL???  CLICK on the links on the sidebar of this blog —> to follow us!
Follow -> this blog <- to stay up to date with everything new and exciting from Paper Sweeties!
*****NEWS FLASH*****
If you're in or near Carthage, NC, stop by to visit the Paper Sweeties 'she shed' located on our property at The Carriage House Bed & Breakfast for some fun retail therapy!  We host several monthly Day Crops – bring any craft you're working on and share the day with other crafters enjoying food, friends and fun together!  Treat yourself to an overnight stay at our beautifully restored, circa 1870 B&B!
March crop:
Saturday the 20th: 10 am – 5 pm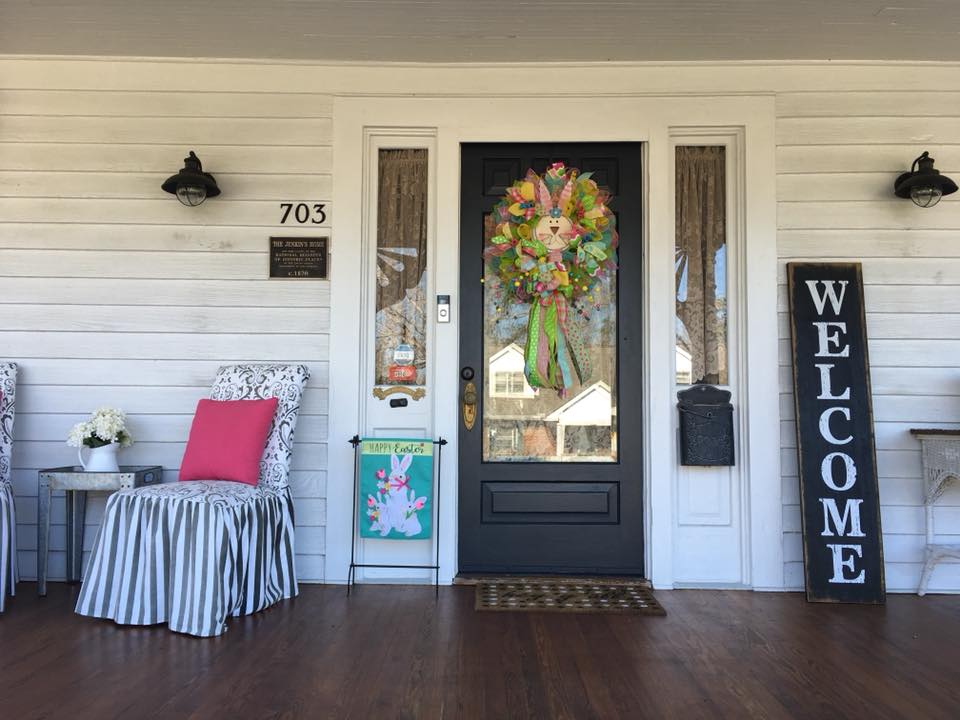 Thank you for allowing the Design Team Contributors and I to help spark your creativity this month — see you again tomorrow for more inspiration projects shared by our creative design team!  Hugs – xoxo