Hello all … I  hope you're having a perfectly wonderful spring day!  It's beautiful here – temps in the 80's, gorgeous blue sky, windows open, birds chirping — LOVE!
I wanted to pop in quick to share a little something I recently created for my April GDT spot over at Flourishes.  Although this card was created using 90% items from the Flourishes shop, I did manage to stamp the alpha sentiment using the Paper Sweeties Fancy Monograms stamp set … I adore this pretty set — so versatile — you can use it on ANY project!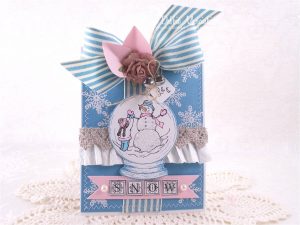 Thanks for stopping by today!  Be sure to scroll down to see Miriam's sweet cards created for today's GUEST DESIGNER hop too!!