Well, I have to admit that it's hard for me to choose a 'favorite set' from #papersweeties, but if I had to, then the Kindness Matters set would have to be high on my list of all-time favs!  I just love the simplicity of the wreath and the whimsey of the flowers and leaves!  The sentiments are super versatile too!
Let me share a few projects that I have created using this beautiful and versatile set!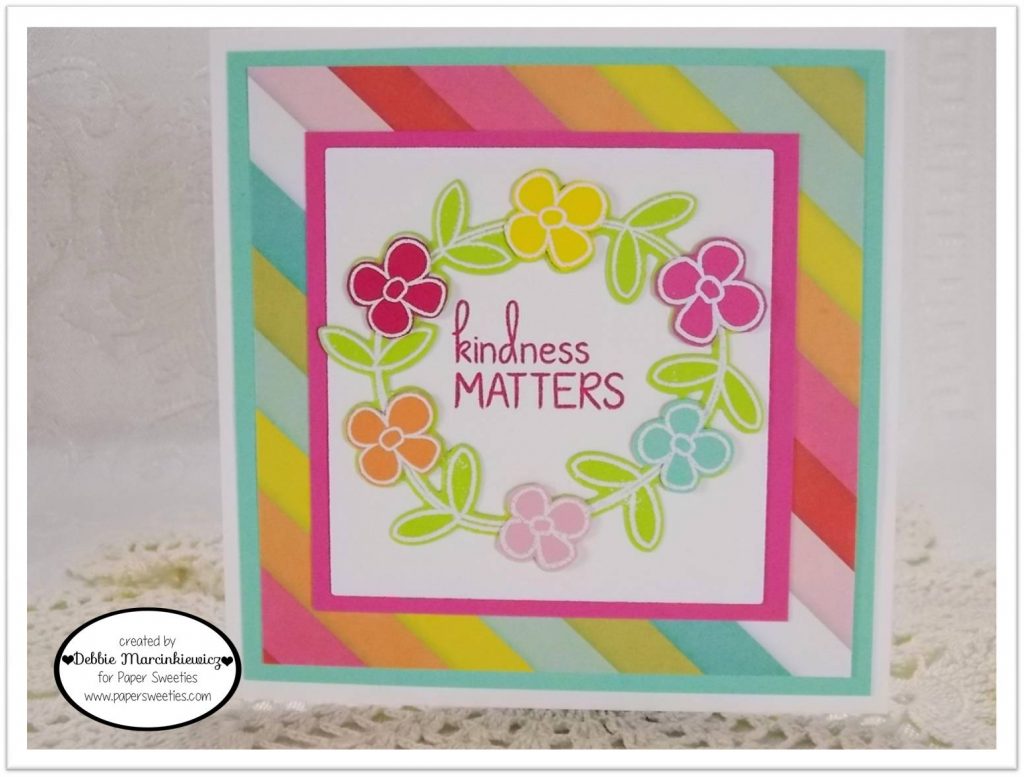 One of my all-time favorite cards … so bright, cheery and fun!  I stamped the wreath 7 times on different colored cardstock, heat embossed with white powder, die cut the wreath and then paper pieced the different colored flowers on top of the wreath!  LOVE!!!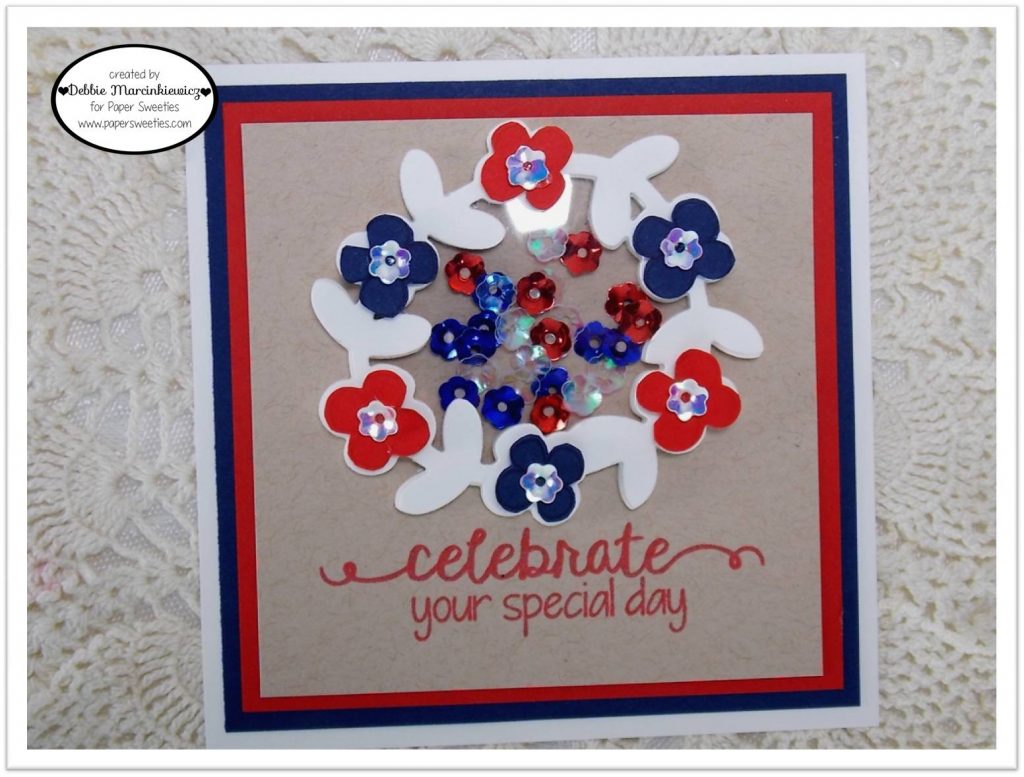 This shaker card is perfect for a July birthday celebration!  Recreate using Love You to Pieces, Marshmallow Sequins, Strawberry Sequins and Blueberry Sequins!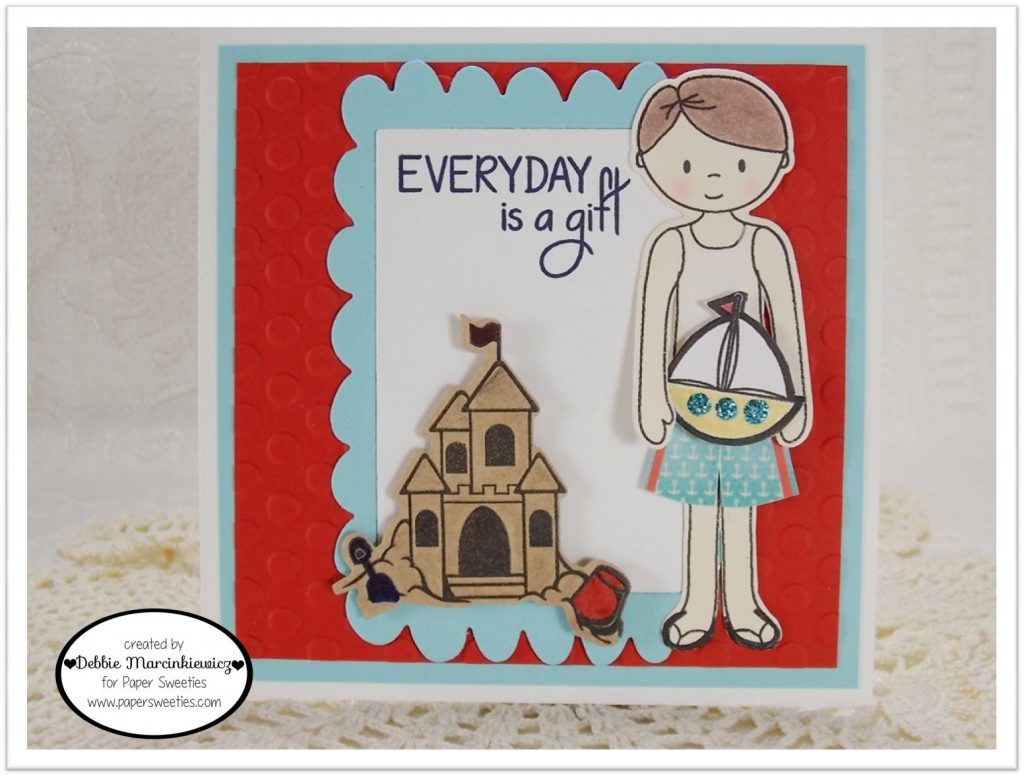 Just too CUTE!!!  Recreate using: Jake, Jake Sweet Cuts, Surf's Up, Rectangle Scalloped Frames Sweet Cuts, At the Beach, At the Beach Sweet Cuts.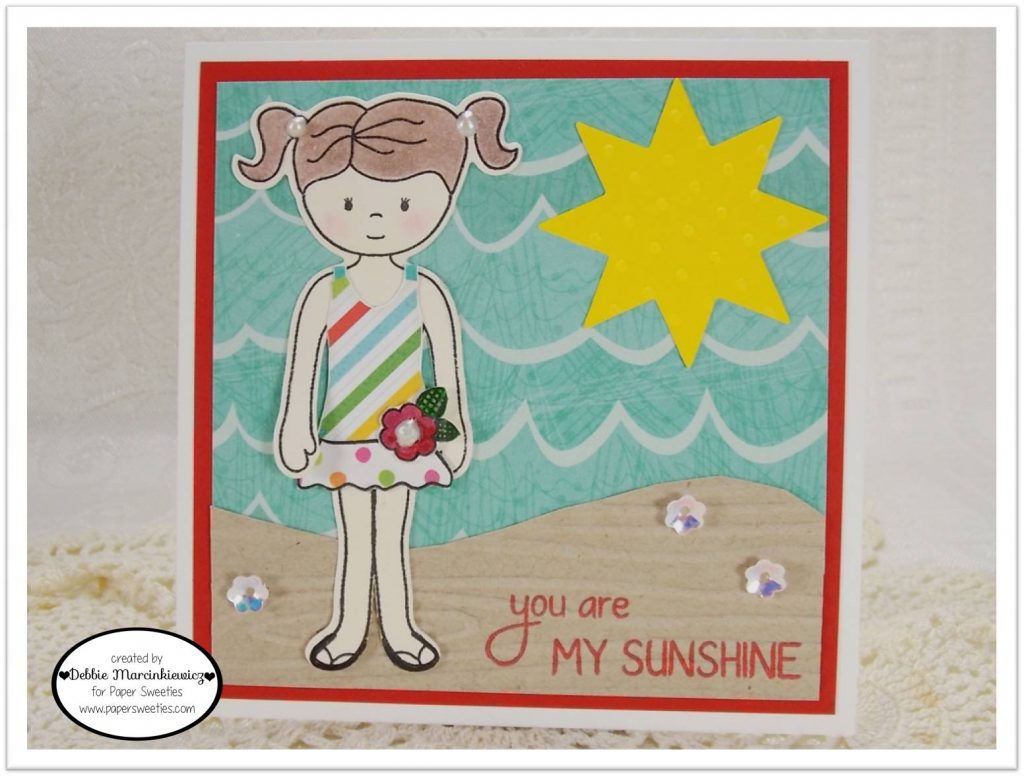 Great way to let your BFF know how much you appreciate her/him!  Recreate using: Emma, Emma Sweet Cuts, The Beach, Island Time Sweet Cuts and Marshmallow Sequins.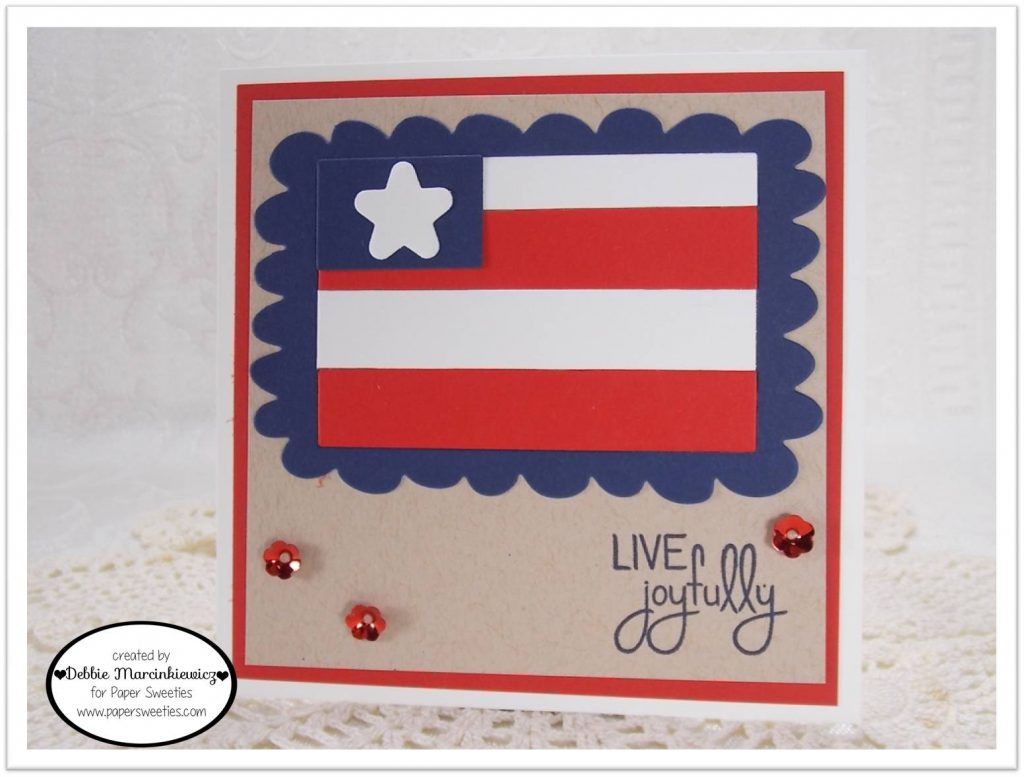 Create a quick flag using our Rectangle Scalloped Frames Sweet Cuts, Be Happy Sweet Cuts and Strawberry Sequins!
**********
Please continue to hop along and visit our talented Design Team Contributors' blogs to be inspired by their AMAZING projects:
Debbie Marcinkiewicz – Paper Sweeties <- you are here!
For MORE inspiration, ideas and ways to win some goodies, please feel free to subscribe to our newsletter,  visit our social media galleries and share us with your crafty friends:
Subscribe to our newsletter -> sign up on sidebar!
Are you SOCIAL???  CLICK on the links on the sidebar of this blog —> to follow us!
Follow -> this blog <- to stay up to date with everything new and exciting from Paper Sweeties!
*****NEWS FLASH*****
GOING, GOING … GONE!  We've added some newly discontinued products to our RETIRING SOON category to clear our shelves and make room for new inventory … check it out and get your favorites at up to 50% OFF before they are gone forever!  (Limited quantities … available while supplies last).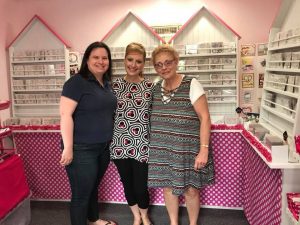 If you're in or near Carthage, NC, stop by to visit the Paper Sweeties 'she shed' located on the property of The Carriage House Bed & Breakfast for some fun retail therapy!
Thank you for allowing the Design Team Contributors and I to help spark your creativity this month — we'll be back again tomorrow sharing more inspiration with y'all!  Hugs – xoxo