Hello crafty friends!  This month we don't have any new products releasing from Paper Sweeties, so the Design Teamies and I are sharing some projects we whipped up using previously released goodies from our shop!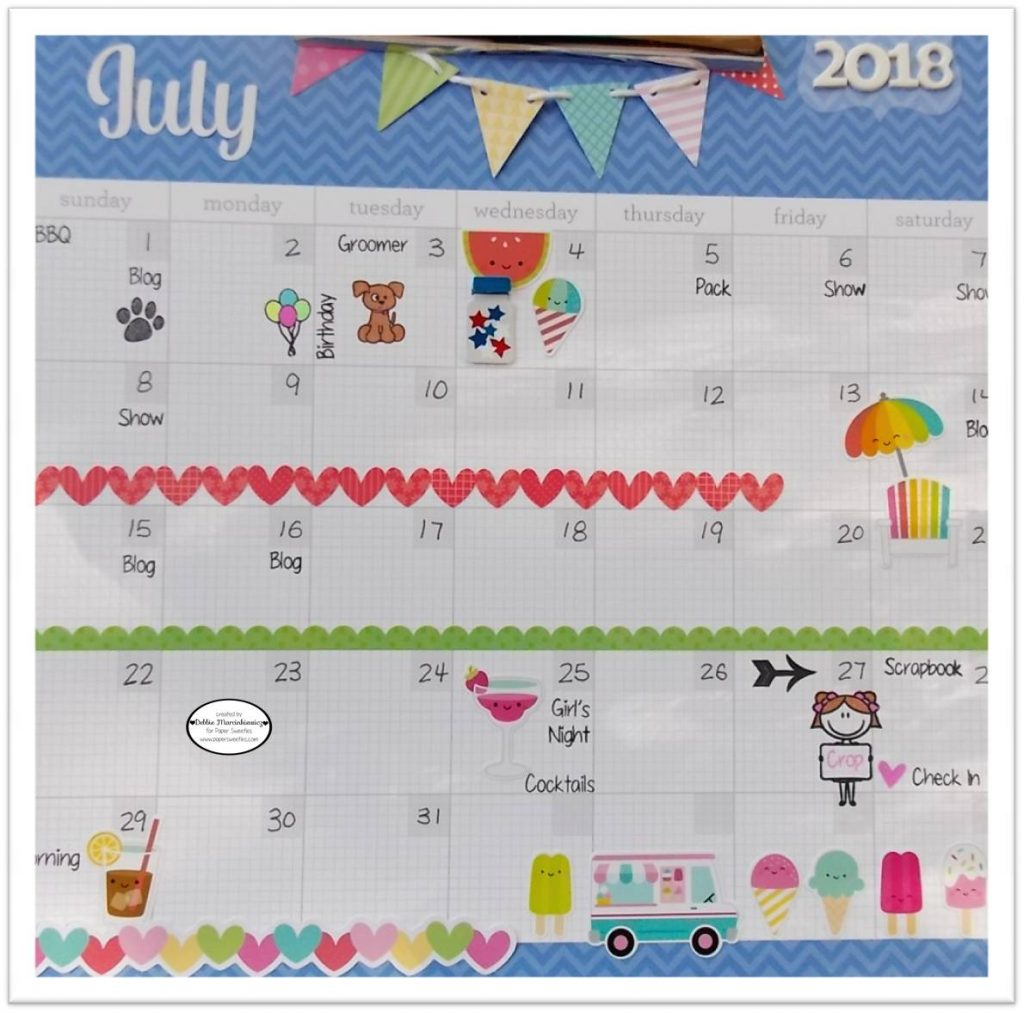 I purchased a Doodlebug calendar clipboard and set of calendar pages about a year ago and stashed them away telling myself that this project would come in handy to keep appointments and bookings when we got our Bed & Breakfast up and running!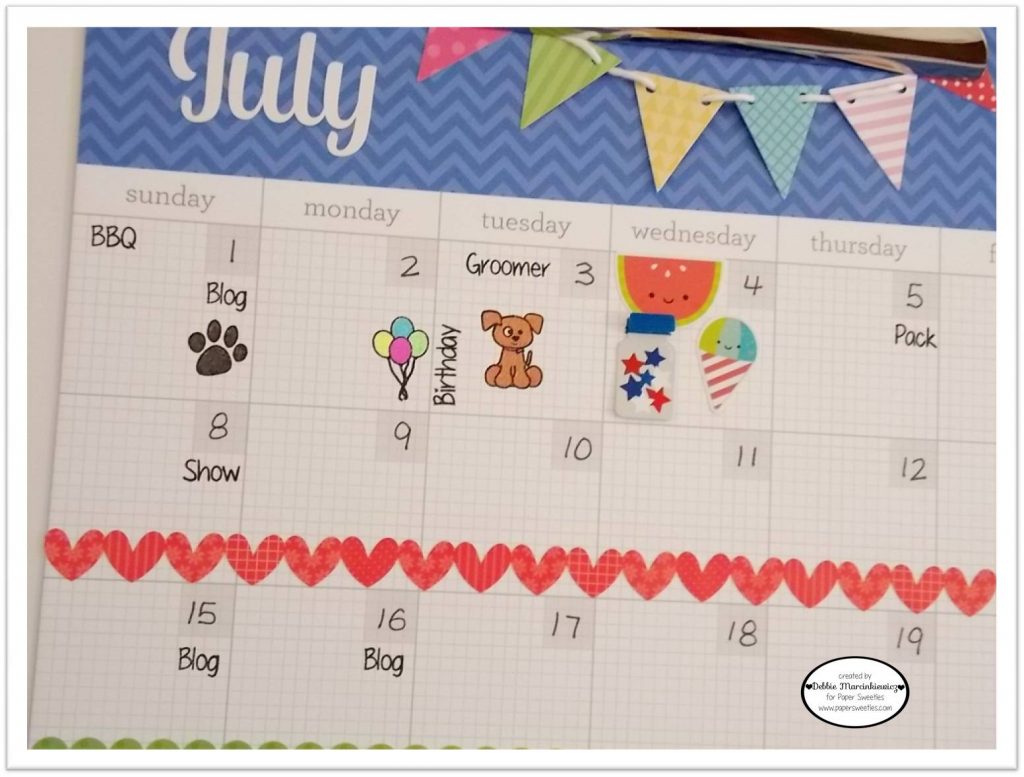 My intent was to hang this in the kitchen to keep daily appointments/bookings front and center for the hubby and I to refer to so we know when the B&B is booked, when I have to grocery shop, clean, etc.!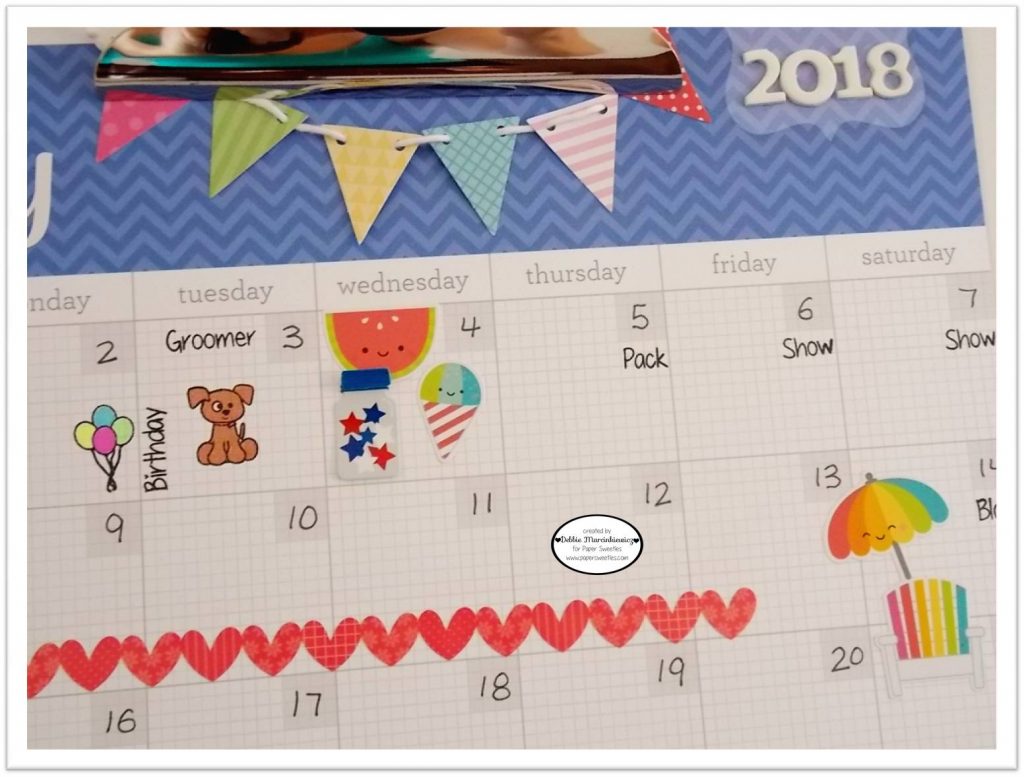 This calendar page was just too fun to decorate!  I wanted to keep this more clean and simple than my planner pages where I kinda go crazy adding lots of stuff!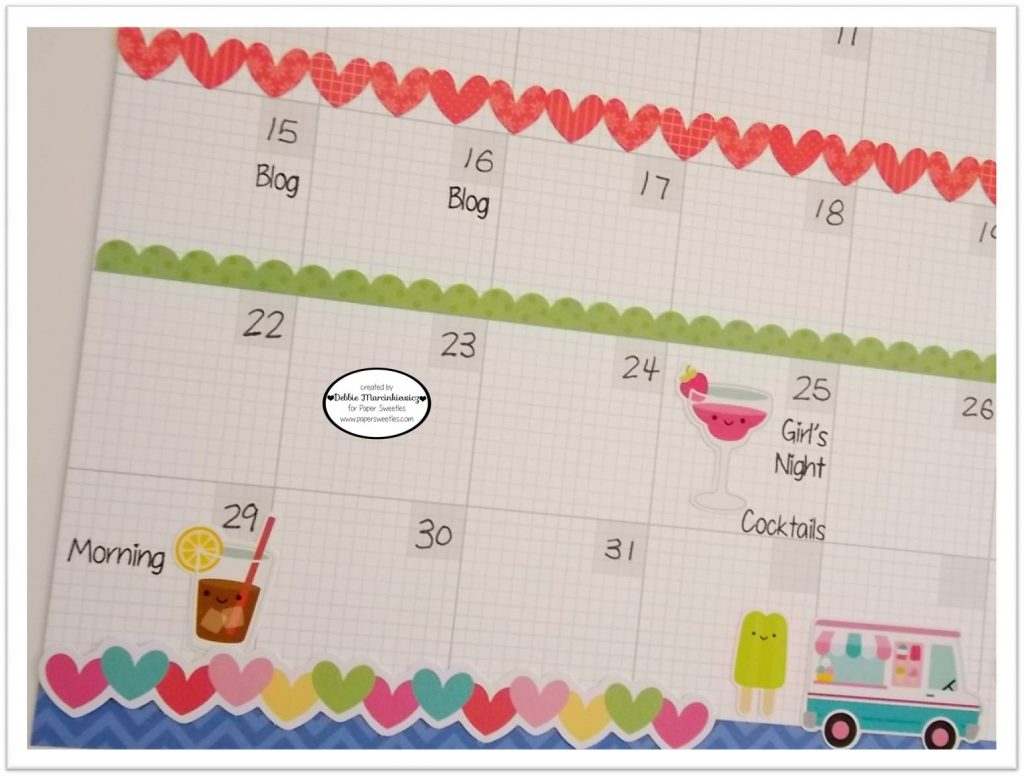 This way it would be easier for the hubs to read too!  I think my planner pages would overwhelm him!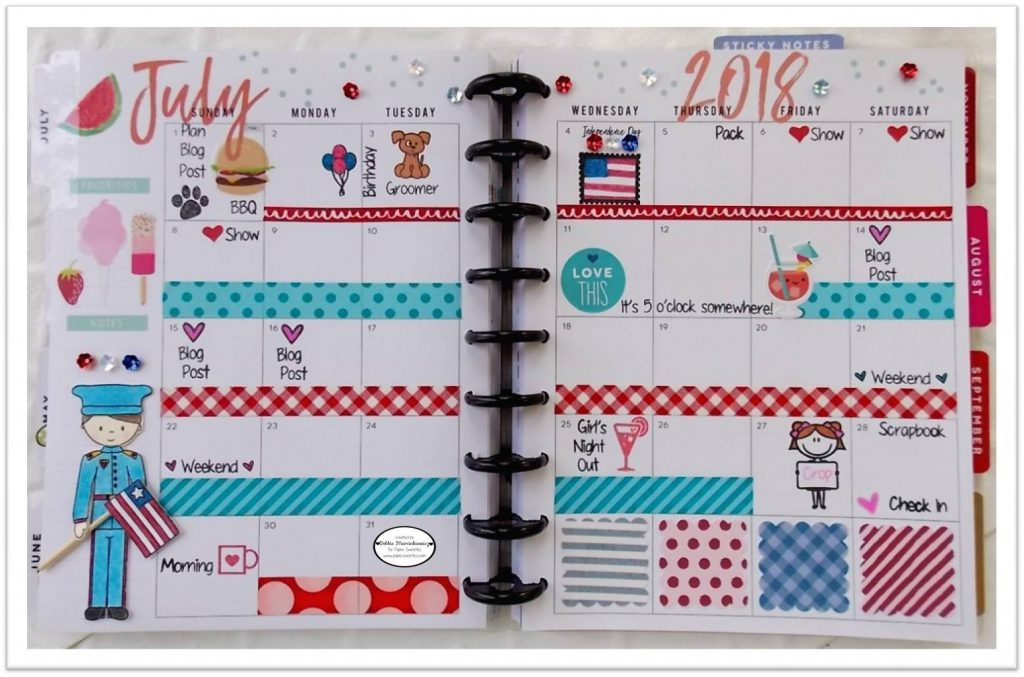 What do you think???  Although now that I'm looking, I kept July kinda clean and simple … at least for me!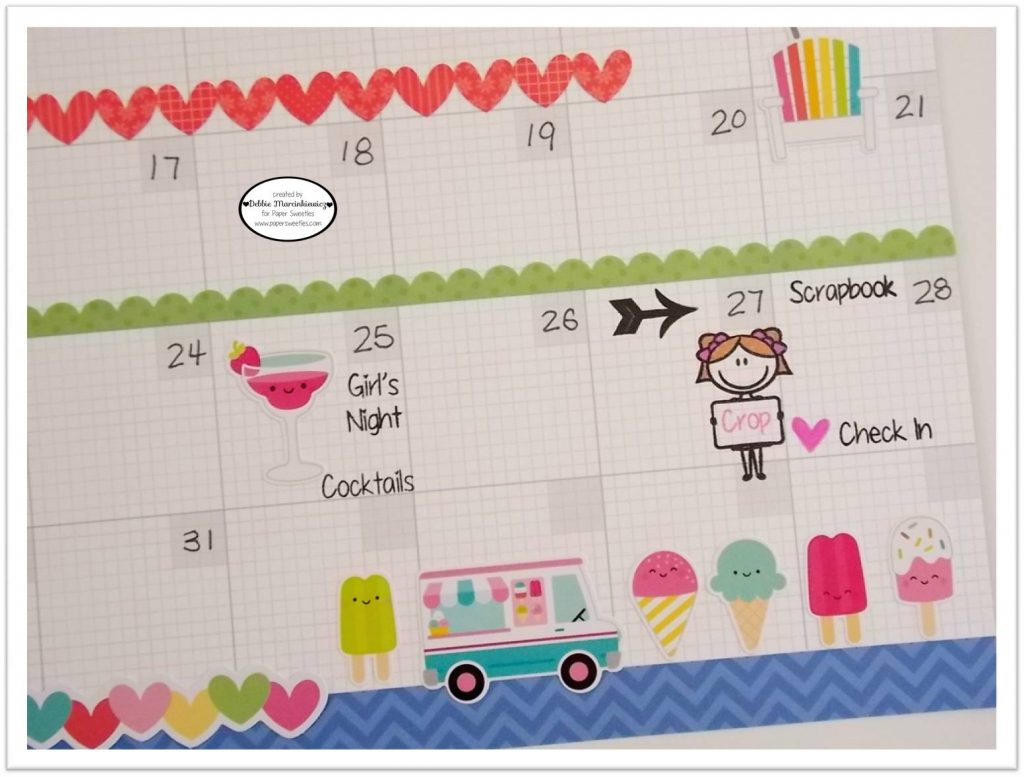 These pages were organized using stamps from #papersweeties and some cute stickers from Doodlebug!  You can create something similar using these goodies from the shop:
Please continue to hop along and visit our talented Design Team Contributors' blogs to be inspired by their AMAZING projects:
Debbie Marcinkiewicz – Paper Sweeties <- you are here!
For MORE inspiration, ideas and ways to win some goodies, please feel free to subscribe to our newsletter,  visit our social media galleries and share us with your crafty friends:
Subscribe to our newsletter -> sign up on sidebar!
Are you SOCIAL???  CLICK on the links on the sidebar of this blog —> to follow us!
Follow -> this blog <- to stay up to date with everything new and exciting from Paper Sweeties!
*****NEWS FLASH*****
GOING, GOING … GONE!  We've added some newly discontinued products to our RETIRING SOON category to clear our shelves and make room for new inventory … check it out and get your favorites at up to 50% OFF before they are gone forever!  (Limited quantities … available while supplies last).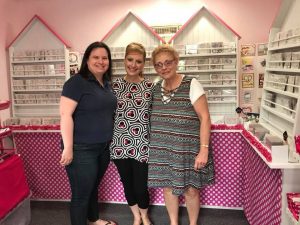 If you're in or near Carthage, NC, stop by to visit the Paper Sweeties 'she shed' located on the property of The Carriage House Bed & Breakfast for some fun retail therapy!  Our next DAY CROP is July 28th … contact me for details on how you can join in on the fun!
Thank you for allowing the Design Team Contributors and I to help spark your creativity this month — we'll be back again tomorrow sharing more inspiration with y'all!  Hugs – xoxo