Hello crafty friends!  Thanks bunches for waiting so patiently for me to return home to NC after spending the past week in PA helping my oldest son move into his new apartment for grad school.  It was a busy, exhausting, fun, exciting and emotional week — and I miss him so much already.  I'm so proud of him and just know he is going to do great things while studying to earn his Master's Degree!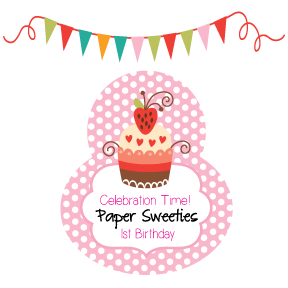 I hope everyone enjoyed all the fun and festivities we shared here during the month of August for Paper Sweeties' First Birthday Celebration!  We had such an amazing month … especially our time in Charlotte attending the Creating Keepsakes Convention!!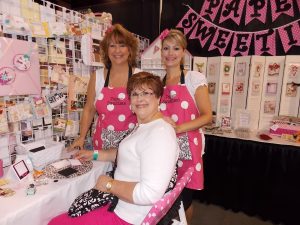 So, without further ado … let's get to announcing the winners of our Featured Business Contest Birthday Party Contest!
$25 gift certificate donated by Paper Temptress
Happy 1st Birthday Paper Sweeties! And thanks to all of the generous sponsors for such lovely gifts!
~~~~~~~~~~~~~~~~~~~~
$20 gift certificate donated by Bossy Joscie
Thanks for the Blog Hop and this special give-away. I check out these sponsors, and they are WONDERFUL. Some of I was familiar with, and some not. Thanks for another chance to win, and again…..HAPPY BIRTHDAY, Paper Sweeties!  Sierra
~~~~~~~~~~~~~~~~~~~~
$20 gift certificate donated by The Cutting Cafe
I had so much fun hopping and being inspired by everyone. When I saw this extra post the day you posted it (the party continues), I immediately checked out all the sponsors. Many of them I had visited and shopped at before, but a couple of them were new to me. How nice to have these companies help you celebrate Paper Sweeties 1st Birthday, I enjoyed browsing their shops.  I've shared on my blog, hopped around being inspired, "Liked" Paper Sweeties and shared the news on my Facebook page……you name it, I've done all I can to participate in the celebration and to help spread the word. I really do hope that Paper Sweeties grows and has an AWESOME second year. Thanks for another chance to win, and for all the work and fun you put into this special celebration!  Karen
~~~~~~~~~~~~~~~~~~~~
$20 Gift Certificate donated by Creations by AR
Such a wonderful celebration! Happy Birthday!
~~~~~~~~~~~~~~~~~~~~
Two collage files donated by Iralajija's Etsy Shop
What wonderful birthday treats!! You are too generous!
~~~~~~~~~~~~~~~~~~~~
Creating with Vintage Typography CD #3 from Crafty Secrets donated by Debbie Marcinkiewicz
Yes indeed the celebration is continuing…what fun!!!! I visited all 3 shops and have some serious love for all 3! Getting ready to place an order with Iralajija's Etsy Shop right now…WOW, beautiful designs!!! Thanks for letting us celebrate with you and for introducing us to some amazing little business!
~~~~~~~~~~~~~~~~~~~~
$15 Gift Certificate donated by The Kraft Outlet
I love the new dies! No more fussy cutting (especially around Emma's ponytails!) Your booth looked great at the show! Congrats on your One Year Birthday!
~~~~~~~~~~~~~~~~~~~~~
Winners, contact me at debbie at paper sweeties dot com to claim your prizes!
THANK YOU to our fabulous sponsors for helping us celebrate our very first birthday!  Thank you to all of you for leaving us such FABULOUS comments!  We love you all 🙂  Paper Sweeties wouldn't be where we are today without ALL OF YOU … thank you so very much!