Paper Sweeties – April *new* Stamps release wrap up!
Hello sweeties!  Thanks for visiting today!  The design team girls and I have some final inspiration projects to share with you all today that we created using the April *new* stamps!
Created using Rainbows and Roses stamp set!  Designed by Debbie Marcinkiewicz.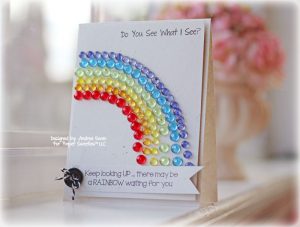 Created using Rainbows and Roses and Friendship Warms The Heart stamp sets!  Designed by Andrea Ewen.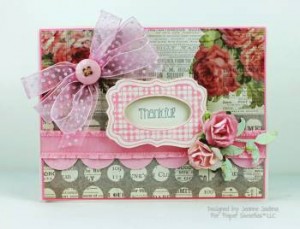 Created using Beautiful stamp set!  Designed by Jeanne Jachna.
Created using Beautiful and Little Wishes stamp sets!  Designed by Lori Hairston.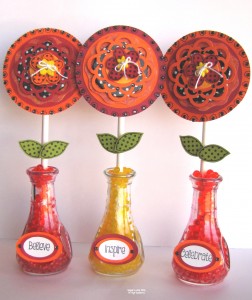 Created using  Beautiful alnd with Make Today Beautiful stamp sets!  Designed by Maria Patrick.
Created using Beautiful & Rainbows and Rose stamp sets!  Designed by Michelle Bala.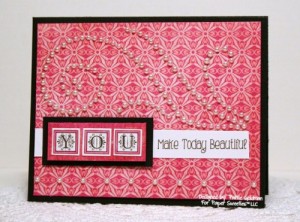 Created using Make Today Beautiful and Fancy Monograms stamp sets!  Designed by Pattie Goldman.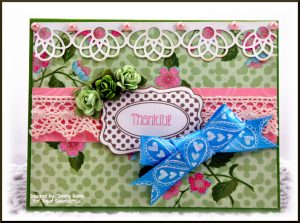 Created using Beautiful stamp set!  Designed by Tammy Hobbs.
Such beautiful projects created by the design team girls – we have the best designers creating for Paper Sweeties!!!  Be sure to visit our online galleries to peek at lots more inspiration projects created by the Sweeties Teamies:
Splitcoast Stampers Paper Sweeties Company Gallery
We have a couple of contests and giveaways going on now — enter for your chance to win some goodness from the shop:
Like our Facebook Fan Page and share with your blog and/or Facebook friends for a chance to win a $25 gift certificate when we reach our next giveaway level of 650 fans … getting close — 642 to date!
Comment on any blog post from April 8th through April 16th for a chance to win a $20 gift certificate to the shop!  The more comments you leave, the more chances you'll have to win big!  Winner announced on the 17th.  FINAL DAY TO COMMENT!
Create to WIN free stamp sets!!  Submit your project for the current Paper Sweeties Sketch Inspiration #6 challenge using ANY of your favorite crafty supplies for a chance to win a $20 gift certificate to the shop — earn a bonus vote if you use anything from the Paper Sweeties shoppe!  Sketch challenge runs for the entire month of April!
Do you like discounts?  Well, that was a silly question … of course you do!  Sign up for our Paper Sweeties newsletter to receive subscriber-only coupons and specials!
Did you know that Paper Sweeties has a Publication Incentive Program?  Yes, we do!  If you have a card or project published in any nationally recognized print magazine using Paper Sweeties stamps, contact us to receive a $25 shopping spree in the shop!
Live locally or like to travel to paper crafting events?  Mark your calendars for the Creating Keepsakes Convention in Charlotte, NC this summer — August 16th & 17th … Paper Sweeties is going on a road trip to attend this much-anticipated annual event!  We're so excited to meet our fabulous Sweeties fans at the event this summer!!!
New stamp release special:  FREE SHIPPING today ONLY!  Use 'Free Shipping' coupon code at checkout to redeem your discount (coupon cannot be combined with any other coupons, offers or discounts)!
We ADORE reading your sweet comments … thanks for sharing your thoughts with us!!  We hope you found some inspiration from the projects the design team girls shared with you here and we cannot wait to see what you'll create with your new stamps!  Happy crafting my friends!