Hello crafty friends!  I'm popping in today to share a little something I whipped up for this week's challenge at The Shabby Tea Room #167 – 'Open Window'!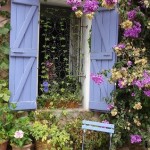 We're to be inspired by the COLORS IN THE PHOTO AND INCLUDE A WINDOW in our creations this week!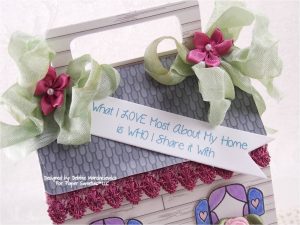 I created a sweet little box this week using the Carry It template from My Time Made Easy along with Construction Materials paper – white wood siding and grey shingles.  I stamped the tag using the Sending Springtime stamp set from Paper Sweeties along with  Mint Green Tea seam binding.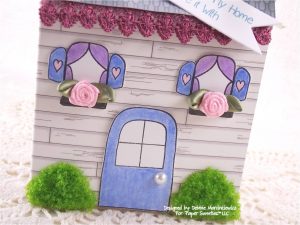 The windows, shutters, curtains and door were stamped using the Stand Add-on 5 stamp set from Paper Sweeties!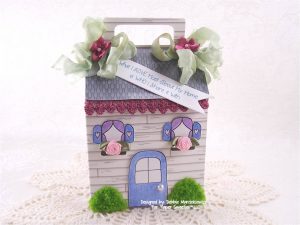 Please be sure to make a visit to The Shabby Tea Room to check out the beautiful inspiration from the rest of the Shabby Girls and then I hope you have time this week to join our 'Sweet Springtime' challenge for a chance to win some goodness from My Time Made Easy!
Challenges I was inspired by:  Top Tip Tuesday #101 – make a clever box, Tuesday Throwdown #147 – flowers, Ribbon Carousel #81 – celebrations, Simon Says Stamp – flower power
Hugs!