Welcome all of our fabulous planner, calendar and organizer friends — today's the day we are sharing inspiration and ideas using some FUN Planner sets from Paper Sweeties!   These amazing sets will help you plan your life in style with Paper Sweeties this year!
 You can use our versatile planner stamps not only on planners and calendars, but on tags, cards, invitations, layouts, place cards, save the dates — anything paper crafty!  So, without further ado, let's get to peeking at my July calendar and planner pages (CLICK on photos for larger views):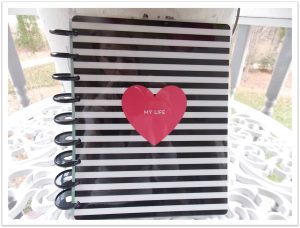 I love, love, LOVE my 2018 MAMBI Create 365 Happy Life planner!  The pages are removable which makes it very easy to stamp and embellish — especially as the year progresses and the calendar gets filled up with lots of bumpy goodies!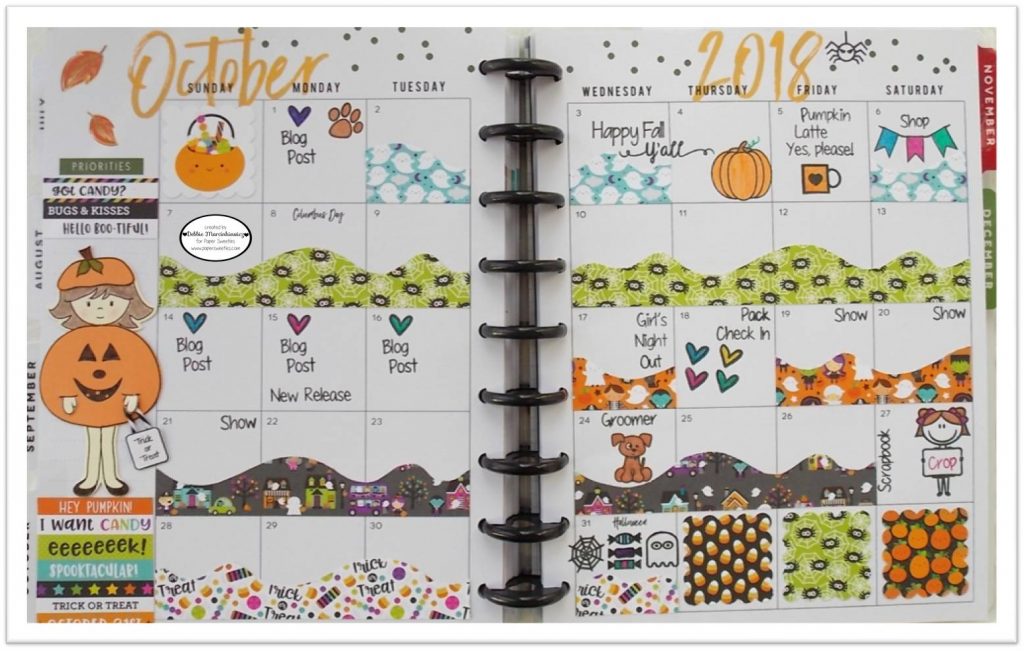 This … was … SO … MUCH … FUN … to … do!  Love the entire month-at-a-glance pages – so colorful and fun to look at again … and again … and again!  I keep my planner open on my work space so I can peek at it throughout the day … and it makes me smile each and every time I walk by it!  I adore the mixy-matchy patterned papers!  (CLICK on the photos for close up pics!)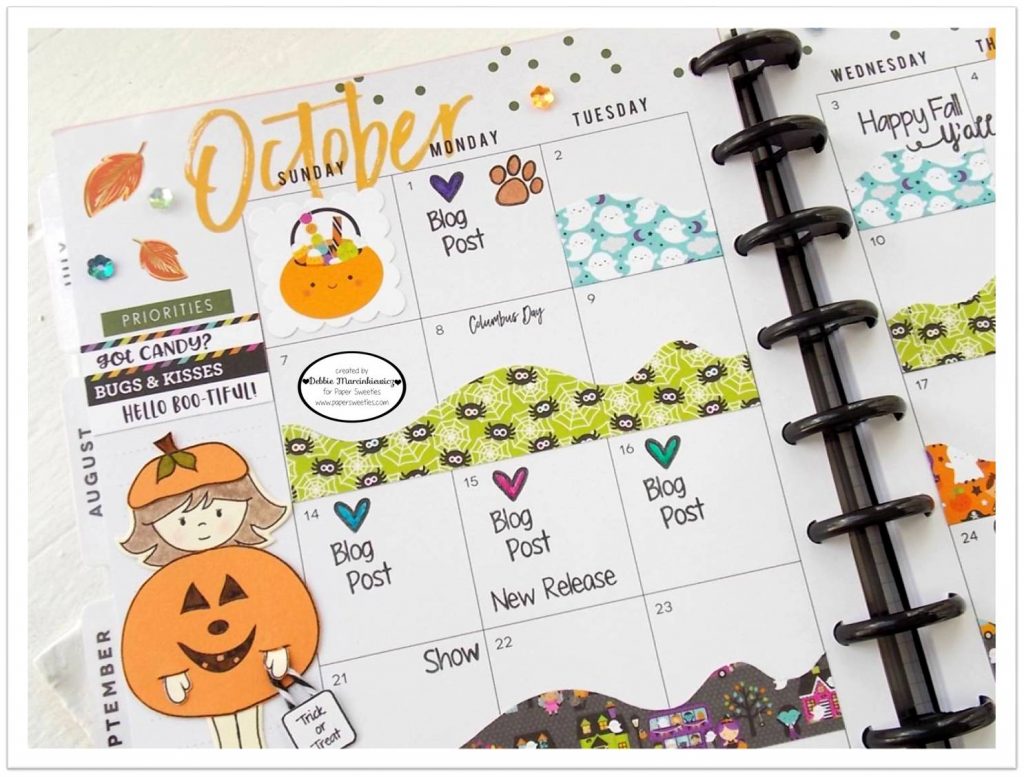 I stamped all the special days throughout the month using a variety of the oh-so-FUN planner stamps available at Paper Sweeties!
  I stamped 'blog post' dates along with my special events, shows, B&B bookings, appointments, birthdays, etc. for this month!  I'm also sneaking a peek at a sentiment included in one of the *NEW* stamps sets that we will be releasing in our shop this month on the 15th … can you guess which one it is?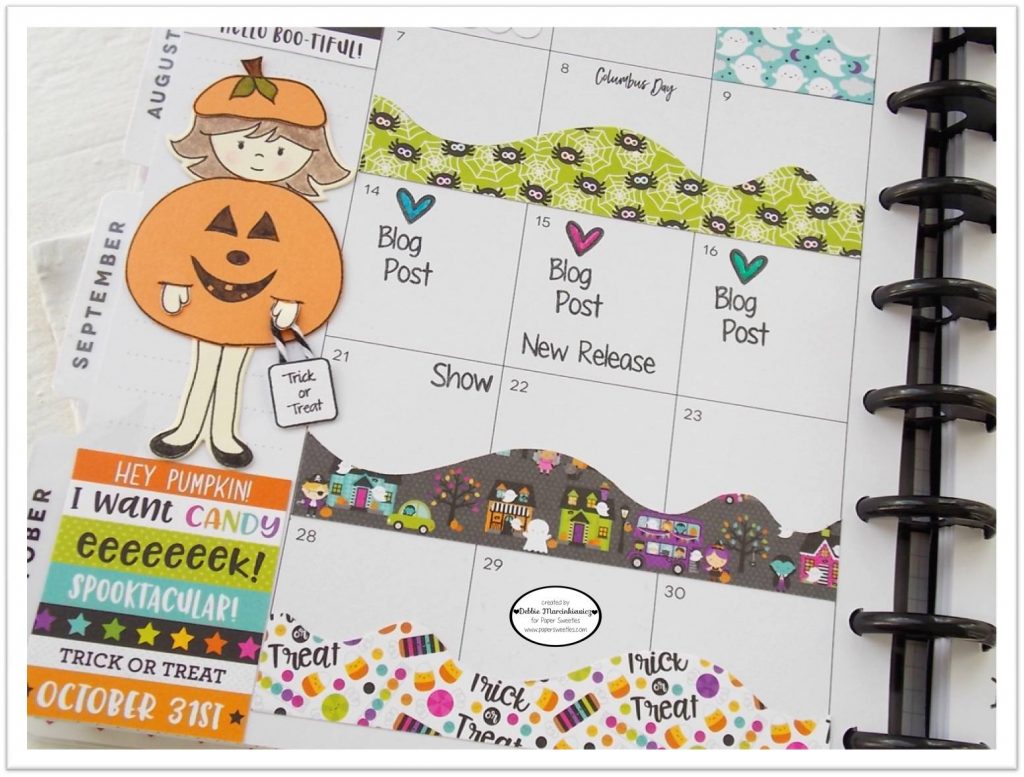 I added adorable mixy-matchy Doodlebug patterned papers throughout the month to decorate and add some fun color!  And, how ADORABLE is that Miss Abigail dressed in her Halloween costume?!?  For tips on how to stamp and dress the dolls from Paper Sweeties, please watch Jill Norwood's videos HERE and HERE!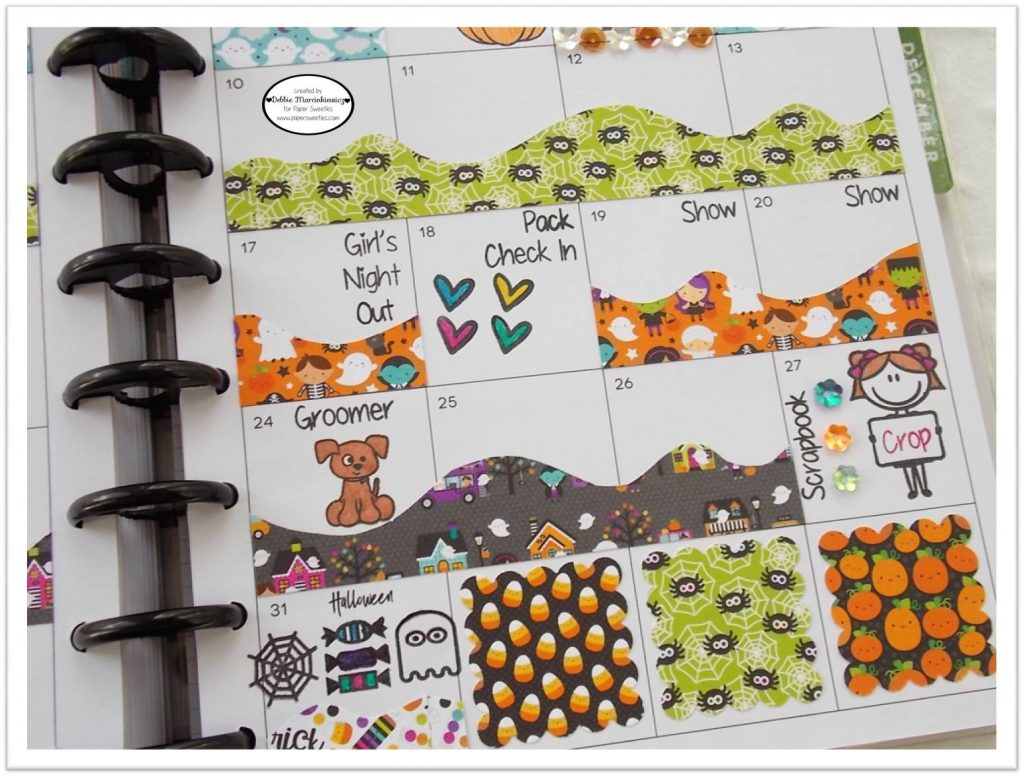 The October Day Crop at our Bed and Breakfast, The Carriage House B&B, will be held on the 27th this month!  If you live within driving distance and want to attend, contact me for details!
I'm addicted and I know you will be too when you start to plan your life in style with Paper Sweeties' amazing planner stamps!  Recreate these planner pages using these goodies from the Paper Sweeties shop:
**********
Hop on over to be inspired by the rest of the Planner Teamies' projects today:
—>   Taylor Golzbein  <—
And we have some very EXCITING NEWS … please help me welcome the very talented Taylor Golzbein to our Planner Team!  Besides being an inspiration to help spark your planning creativity, Taylor has also  agreed to become our Social Media Director, so she will be taking charge of all things social – including some very exciting changes coming this month and beyond.  Be sure to follow us on all the social media platforms that you participate in to keep up to date with new product releases, sales, contests … and MORE!  To kick off October, we announced a special contest and giveaway over in our Instagram and Facebook account … head on over, follow us and play along for a chance to WIN BIG!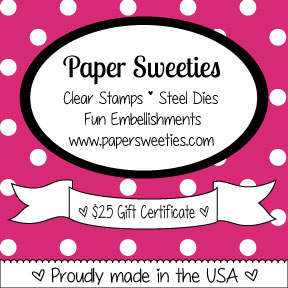 Are you SOCIAL???  CLICK on the links on the sidebar of this blog —> to follow us!
Subscribe to our monthly newsletter to keep up to date with everything new at Paper Sweeties and to receive subscriber only coupons, discounts and specials!  Sign up on sidebar —>
Hugs – xoxo